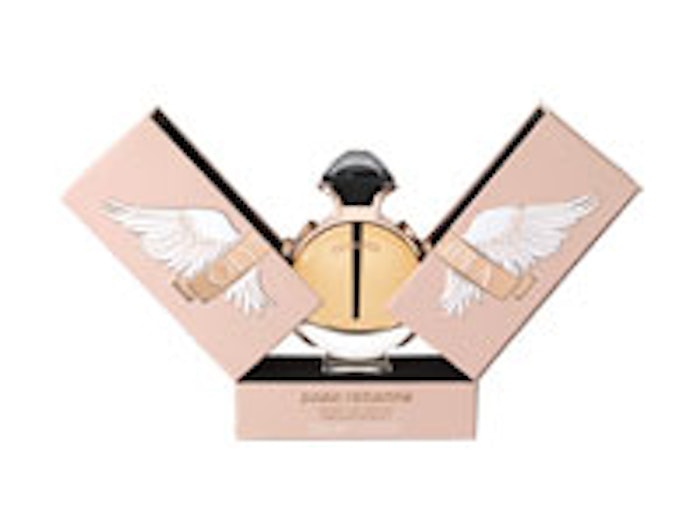 Following the success of Invictus, Paco Rabanne will launch the new fragrance Olympéa this September in France and selected Cosfibel Premium to create the case for the fragrance.
Inspired by a blend of classical references and ultra-contemporary aesthetics, Olympéa's glass bottle features a pale pink silhouette of a talisman. Cosfibel Premium created the cardboard coffret in reference to this shape and covered it with a paper of the same color. This muted approach allows the relief decor to stand out: in the middle of the lid, embossed white wings are underlined by the fragrance's name hot-stamped in a coppery pink shade and embossed.
For the extrait de parfum, Paco Rabanne opted for a coffret with a radically different shape. The coffret opens laterally on two sides, a thinly veiled reference to the spreading of wings, to reveal the contents inside. Once opened, the coffret transforms into a display case.
In terms of production, the design called for a precise adjustment of the hinges to avoid any collapse and ensure exact symmetry when the two sides are inclined upon opening.