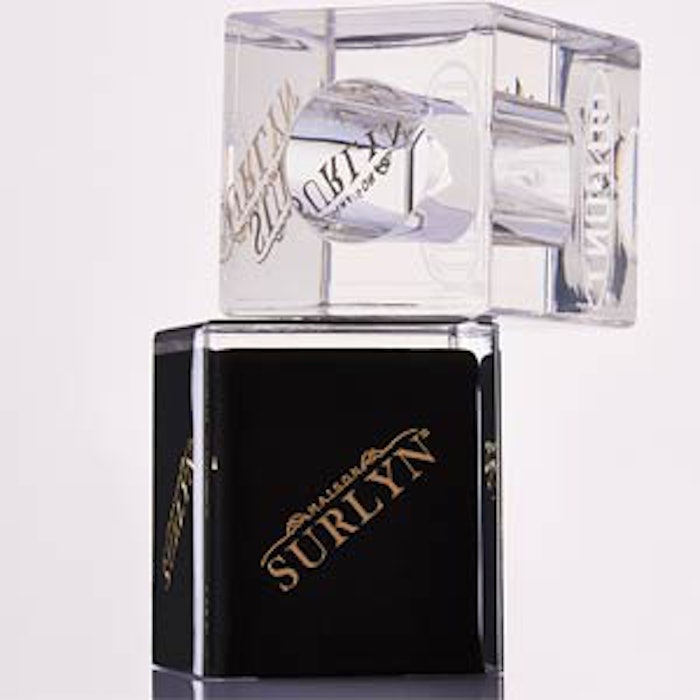 Packaging material: DuPont Surlyn PC-2200
Packaging:
Company: DuPont Packaging & Industrial Polymers
Description: DuPont Surlyn PC-2200 delivers crystalline transparency, high gloss, chemical resistance, resistance to scratches and abrasion, and a pleasant touch, as ease of use. The technology allows for images and objects to be encapsulated within the Surlyn, as was done with launches such as Fleur de Cristal de Lalique, Kenzo In the Air and Mascara Lancôme Grandiôse.
Surlyn PC-2200 expands the range of over-molded decorative effects available, including textile decoration, metallic labels and other technologies.
Applications: Cosmetics and perfume