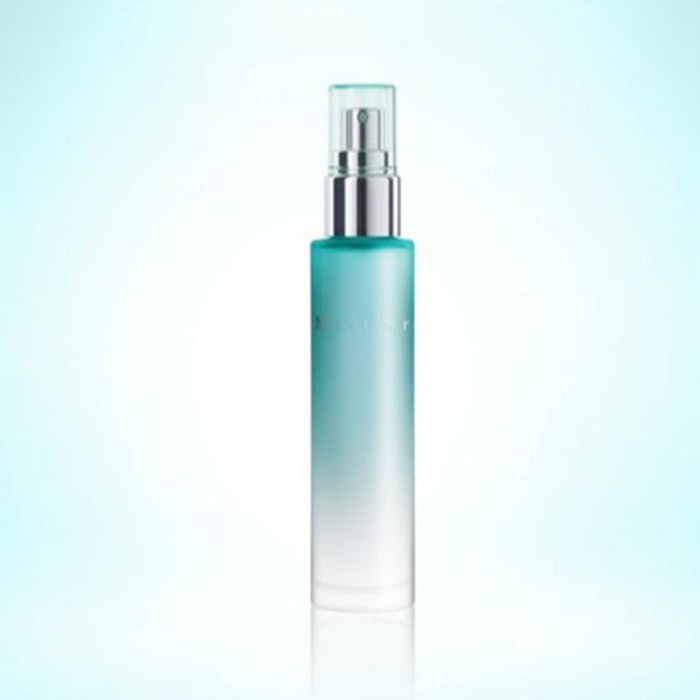 Aptar Beauty + Home's Mist'erious spray technology allows brands to create cosmetic mists. The technology's "smooth and adjustable actuation provides the perfect dosage control for a sophisticated skincare routine," according to the company.
Previously: Aptar Beauty + Home Features Large Symphony Closure 

Mist'erious emits a long continuous spray that creates a fine mist that can be quickly absorbed for almost instantaneous moisturization, leaving skin feeling soft and fresh.
Further reading: Aptar Bag on Valve Technology Used in New Curél Spray

The technology can be applied to tonic waters, glycolic aqueous solutions, floral waters and emulsions.
The aerial and continuous spray cartridge is available in dosages of 140 µl and 200 µl. Mist'erious is available in a range of fixations for easy adaptation on bottles.
It is available with a metal or plastic collar.