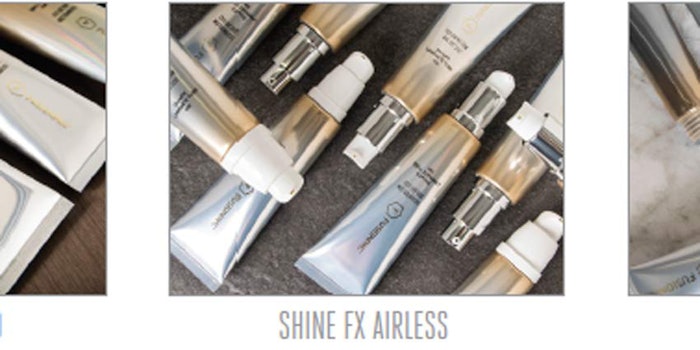 Fusion Packaging is putting its shiny packaging in the online spotlight.
The company recently launched a dedicated microsite for its luxe laminate tube collection, Shine FX.
Previously: Fusion Packaging Offers New Shine FX Tubes
The new site highlights the products available in Standard, Airless and Direct Effect Applicator tube formats under the Shine FX collection, which has metallic decoration capabilities in a broad range of styles and sizes from 7 ml to 300 ml. The multi-layered laminate tube collection is customizable with gloss or matte varnish effects and four metallic film options: Aluminum Barrier Laminate (ABL), Coated Aluminum Laminate (CAL), Vacuum Metallized Polyethylene (VMPE), and Holographic Aluminum Laminate (HAL).