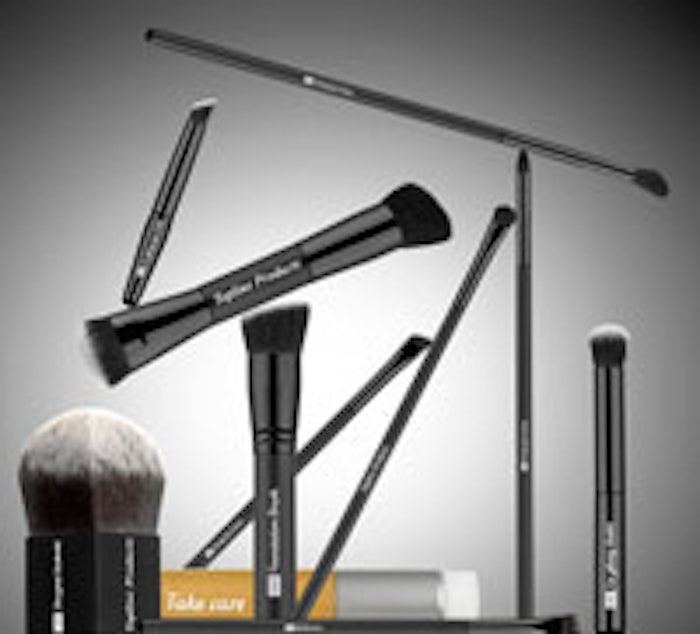 Topline Products has developed a complete range of brushes, nearly 20 of which were on display at its stand at Make Up in Paris.
The brushes' sophisticated shapes adapt to the formula and each part of the face where makeup is applied with the appropriate quality, size and shape of its bristles. Brushes like kabuki, air brush, shaping contouring, eyebrow, multi-liner are designed to sculpt, illuminate, define the eyes and lips and create fashionable effects. The brushes are adaptable to compact, cream, fluid, glossy formulas, etc.
The handles are made of plastic, metal or sustainably sourced wood. They can be lacquered or covered in fabric and/or leather.
The ferrules are made of aluminum or brass, in plates or in other shapes depending on the application gesture.
The synthetic or natural bristles (goat, sable, pony…), are selected by the factory based on the brand's specifications.

Once the fibers are assembled in the ferrule, the bristles are cut either by hand with infinite precision or by machine, depending on the brand's quality demands.