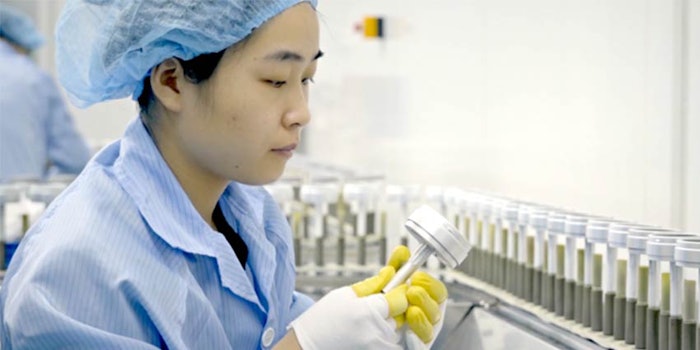 APG Packaging believes that now is the time for manufacturers to adapt their processes to keep up with new demands.
In light of several campaigns focusing on the potential dangers of chemically-laden cosmetics, there has been rising consumer demand for natural and organic personal care products.
As a result, a specialist packaging manufacturer is warning that industry-wide change needs to take place in order to meet the evolving needs of today's beauty brands.
Through its exclusive line of airless packaging, which protects sensitive formulas by reducing contact with air, APG is already well on its way to implementing change.
Many organic products begin to degrade upon exposure to air due to the use of natural preservatives, or lack of preservatives overall. APG Packaging has launched a dedicated line of airless pump packaging solutions for creams and serums, helping to enhance product life with an innovative non-pressurized chamber.
Due to the use of non-chemical preservatives, natural and organic personal care products can present with changes in texture, color, smell or product separation. These signs can suggest that the product has degraded, and use of degraded products can cause symptoms of irritation.
Air, UV rays and bacteria from fingers can all affect natural products to a greater extent than their chemically-preserved counterparts.
Though each product is different, it is estimated that natural mascaras have a 3-4 month shelf life, while high moisture content lotions could last for 6 months. APG Packaging's airless pumps can increase shelf life by as much as 15%.
While conventional pump bottles draw product from the bottom, they are unable to perform optimally when product level drops, exposing the remaining formula to bacteria and oxidation, reducing its effectiveness. APG Packaging's airless solutions feature a plastic piston that moves upwards into a diaphragm, reducing exposure to air and extending product shelf life.
According to the Global Natural and Organic Cosmetics Market Insights Forecast to 2025, the natural beauty market will be worth $23600 million by the end of 2025, up from $11500 million in 2005. APG Packaging is committed to facilitating a more sustainable future for the beauty industry through its extensive range of airless pumps, jars, cosmetic syringes and bottles.
"Natural beauty is an effective solution to reducing the use of chemicals in cosmetics, but from a design and manufacturing perspective it certainly presents its own unique set of challenges," Armin Arminak, EVP of R&D at APG Packaging, said. "A push towards natural or fewer preservatives means that choosing the right packaging is crucial, which is why we've introduced our range or airless packaging, making it easier for our customers to meet the needs of today's end users who are making more responsible choices."