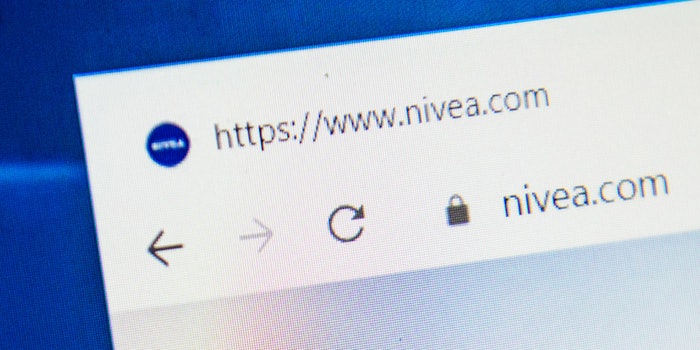 Beiersdorf AG's Nivea skin care brand in China is working with Eastman and serval suppliers to develop more recyclable and lightweight packaging.
Related: Beiersdorf Selects SABIC for Nivea's Sustainable Packaging
Eastman's cellulose esters reportedly enabled the brand to switch from laminated paper to film-free paper in a process called "transfer metallization," which reportedly offers both a high-quality appearance and a recyclable format.
By 2025, Beiersdorf wants to achieve 100% refillable, reusable or recyclable packaging; increase the share of recycled material in plastic packaging to 30%; and, in the same period, reduce the use of fossil-based virgin plastic by 50% (base year 2019).
Eric Zhang, Eastman market development manager in Shanghai, said, "In this application, our cellulose ester release coating offers better appearance, better ink adhesion and better-balanced anti-folding and anti-blocking properties than alternative solutions."
Leslie Montgomery, Eastman's segment market manager for coatings and inks, said, "The combination of our knowledge of cellulose esters and application development support is truly unique. Our application expertise is unparalleled and comes from more than 60 years of experience working with cellulose esters."
Vicky Zong, Beiersdorf's innovation center Shanghai packaging development leader in Shanghai, said, "Eastman collaborated with us and several of our suppliers to offer solutions
across the value chain. This is very important to us because innovative packaging solutions play a major role in our company's sustainability agenda: Care Beyond Skin."