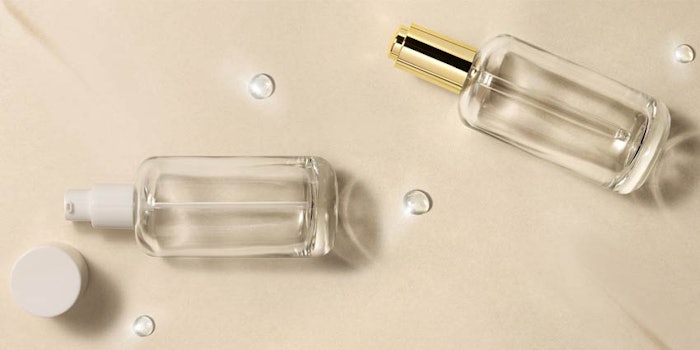 Baralan has expanded its Olivia bottle series to five variants with the introduction of the Olivia 100 Super-Weight (SW; 100 ml) for skin care and fragrances.
The range now includes the Olivia 8 SW, Olivia 15 SW, Olivia 30 SW, Olivia 50 SW and the newly-added Olivia 100 SW.
The designs have a luxury look and feel with a heavier glass bottom that lends a super-weighted style. The series' designs feature a rounded shape on the shoulders and base.
Previously: Baralan's Biobased Packaging Series
Olivia 100 SW has two neck finishes, GPI 18/415 and GPI 18/400, and can be matched with a wide array of accessories for personalized packaging sets.
"At Baralan, we are always paying close attention to the interests of our brand customers and end users, making additions to our product ranges based on feedback received," said Maurizio Ficcadenti, global R&D manager at Baralan. "For that reason, we have now added our largest size bottle in the Olivia series. We hope this new addition will provide increased packaging options with the same visual appeal and functionality that our customers have come to love about the Olivia line."