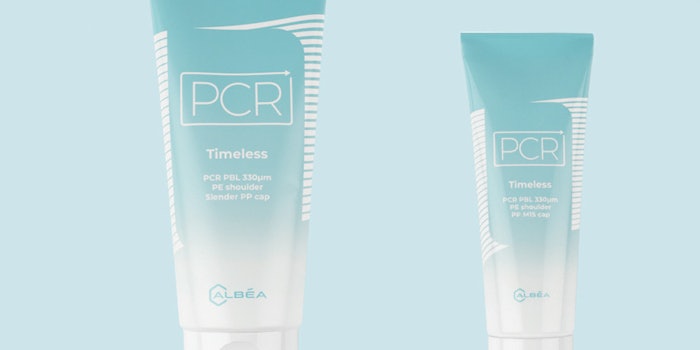 The new Timeless PCR (Post-Consumer Recycled) laminate tubes for cosmetic products, combine weight reduction and recycled plastic. These new eco-design tubes are manufactured in Albéa's Shelbyville plant using less material and incorporating around 30% recycled material in total. The sleeve itself is made of 60% recycled plastic reducing the carbon footprint by 17% in comparison to other recycled tubes.
Timeless allows a high restitution rate of the formula avoiding waste. In addition, the high light barrier properties guarantee best protection of the formula while the superior moisture barrier makes it the perfect tube match for shower, shampoo and sun care formulas.
For more information, visit www.albea-group.com/en-gb/article/timeless.