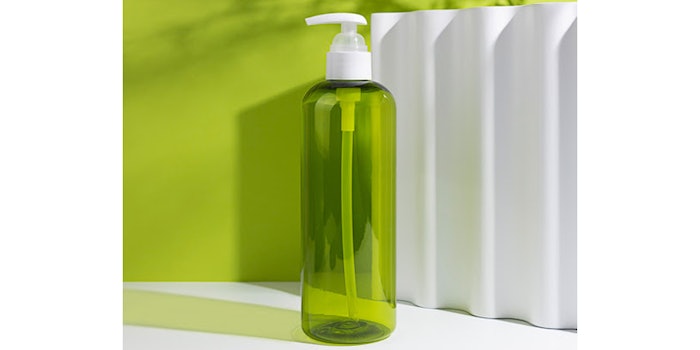 APackaging Group has been recognized by The Association of Plastic Recyclers (APR) for its patented Infinity Pump.
Previously: Overnight Labels Wins Premier Print Award
The APR's Design Recognition Program celebrates the best innovations in packaging design by putting products through a four-stage review process.
APackaging Group's Infinity Pump is now one of 50 solutions to be awarded this recognition.
The design is fully water-resistant to prevent product contamination, and the change in material does not compromise the force needed to dispense product. It's also been designed to avoid the need for custom filling equipment.
The Infinity pump can be used in a variety of personal care applications including soaps, lotions and shampoo bottles, and has been used by retailers including Ulta, Sephora, Unilever and Johnson + Johnson.
Armin Arminak, EVP of R&D at APG Packaging, said: "We're delighted to see our Infinity Pump recognized by the APR. Our goal as a company has always been to create solutions that benefit all parties, but most importantly the environment so it's great to see us at the forefront of such a huge leap in beauty packaging design—and we can't wait to keep on innovating."