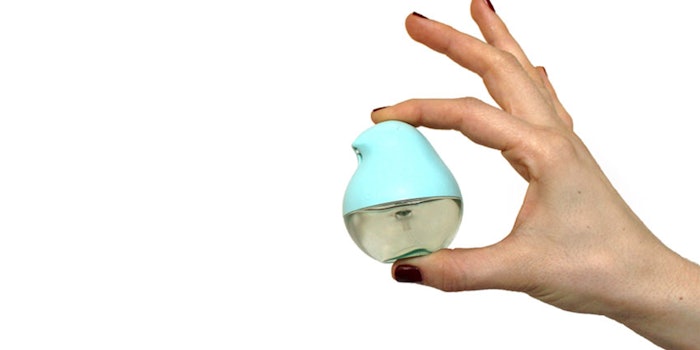 Jessica Postiglione, CEO and co-founder of Olika—a company specializing in nature-inspired ergonomics— said of her company's mission, "Olika is reshaping hand sanitizer like eos products did with lip balm. We recognized the opportunity to shake up a sleepy product category and reimagine the hand sanitizer market with something unique in design and formulation."
So, how exactly does it plan to shake things up? Meet Birdie and Minnie (pictured above). 
Birdie, Olika's original hand sanitizer, is one part hand sanitizer spray and one part on-the-go sanitizer wipes. Ten textured wipes are stored dry inside the pack and are meant to be spritzed with the spray (350+ sprays are contained in each pack) held in the same product. Birdie is available in three colors: Robin's Egg, Charcoal and Egg Shell. 

To see the product in action, check out the video below. 
Minnie, the newest addition to Olika's portfolio, holds a hand sanitizing spray in a recyclable pack. Each Minnie product contains 500+ sprays and is available in four colors: Thistle, Robin's Egg, Charcoal and Egg Shell. Minnie comes equipped with a twist-lock mechanism to avoid unintentional sprays.