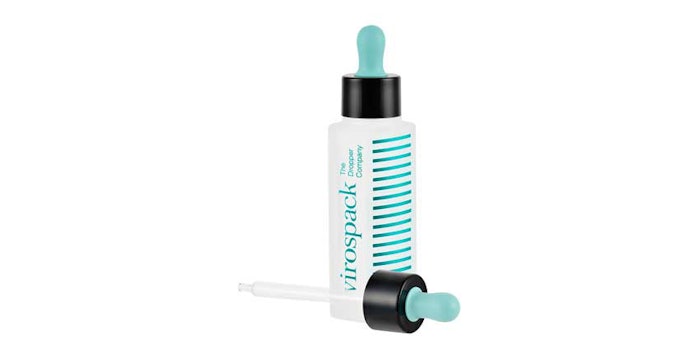 Virospack has revealed two new dropper models of original and novel curved designs. 
According to the company, it has given the classic dropper's bulb and cap a new curved design and introduced a new dropper with "delicate rounded lines."
The new designs include:
A bulb with a curved appearance that helps distinguish it from others in the line; and
Two curved caps meant to combine perfectly with the new curved bulb and fit the standard 20/410 bottles. 
The curved bulb can also be combined with other existing Virospack caps in its catalog. Available in rubber, the bulb can be molded in color. The collar of the bulb is plastic. 
Virospack offers a different decoration finishes such as painting or metallization which can be color matched to any of the latest color trends.