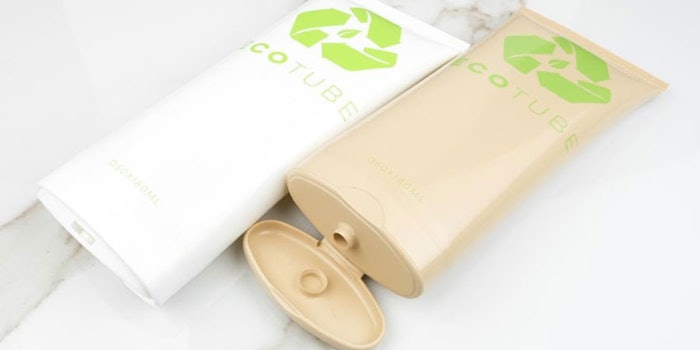 Unique Distinctions Inc. has launched its Eco Series, comprising eco-friendly tubes for beauty and personal care packaging.
According to the company, Eco Tube is a one-piece tube that integrates the head and cap into one seamless package. The process reportedly reduces the total amount of plastic required. 
The tube's sidewall is available with 60% PCR (post-consumer recycled) resin. Additionally, customers can select with a disc cap or a flip top.