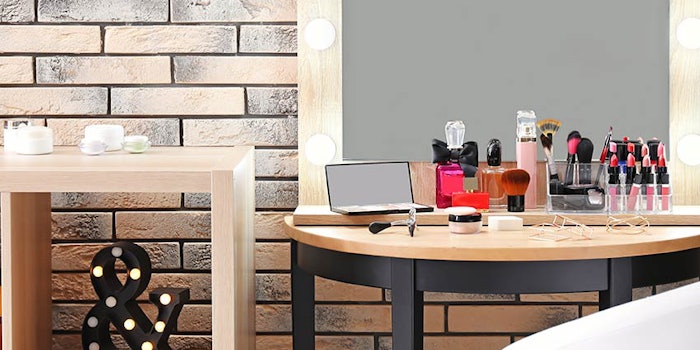 MetaShield LLC has launched MetaShieldClean, a nanotechnology-based coating that repels a significant amount of the stains, dust and dirt that accumulate on consumer packaging during ordinary use.
The patent-pending coating is geared towards the cosmetics industry, where the appearance of the product post-sale helps to enhance and preserve brand value. It has a low volatile organic compounds (VOC) high solids content, making it a sustainable and environmentally friendly alternative to other aqueous or solvent-based clear coatings.
Since MetaShieldClean can be applied to most surfaces, it can be utilized on a variety of consumer products such as vanities, makeup storage containers and appliances. In addition to enhancing cleanliness, it also has scratch and scruff resistance properties.
MetaShieldClean is currently available for sale and distribution, and is designed for turnkey implementation into high-throughput manufacturing. It is easily spray coated and UV cured using commercially available equipment and methods, allowing for simple end-to-end application in minutes.
"Competition within the cosmetics industry is fierce, with considerable investments being made in brand image and package design," said Martin Ben-Dayan, CEO of MetaShield LLC. "Manufacturers realize that to maintain consumer loyalty, the high-quality perception of their products also needs to extend beyond the point of purchase, and address the overall consumer experience. MetaShieldClean enables designer cosmetics vessels to maintain their beauty and brilliant artistry well after purchase by dramatically reducing the accumulation of dirt and smears."