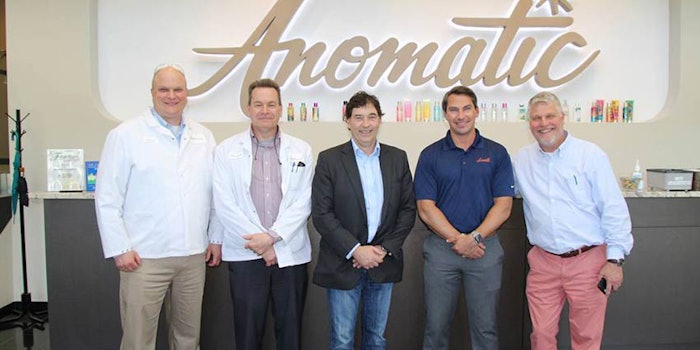 U.S. Representative Troy Balderson and a delegation of guests headed to New Albany, Ohio to visit the headquarters of Anomatic Corporation.
Balderson and his associates were provided an overview of the company's history followed by a one-hour tour of the facility and its manufacturing floor, during which the visitors viewed the anodizing and metallizing processes up close. The congressman engaged his hosts in discussion, asking several questions on topics ranging from sustainability and technology to economics and workforce development.
Balderson, who represents Ohio's 12th congressional district, sits on the Committee on Science, Space and Technology, as well as the Committee on Small Business. The decision to tour Anomatic was determined in large part because of the company's relationship with L Brands; location in the New Albany Beauty Park; and extensive experience and expertise on the packaging.