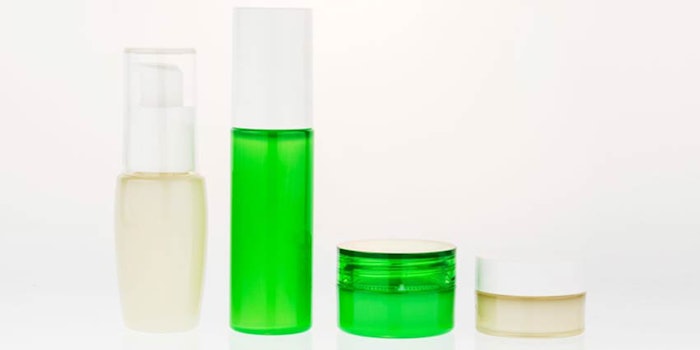 Epopack has just introduced heavy wall bottles and jars that are composed of 100% post-consumer recycled polyethylene terephthalate, or PCR PET, during Cosmoprof Asia 2019, in Hong Kong. The eco-friendly cosmetic product containers are available in original (clear), green and white.
In a partnership with DA.AI Technology, Epopack collects the PCR PET materials from 5,400 Tzu Chi recycling stations in Taiwan, gathering nearly 2,000 tons of bottles a year.
The materials are recycled through a multi-step process of collecting and sorting, before being sent through a bale, breaker, vibrator and separator, where they are crushed into flakes and melted into PET resin.