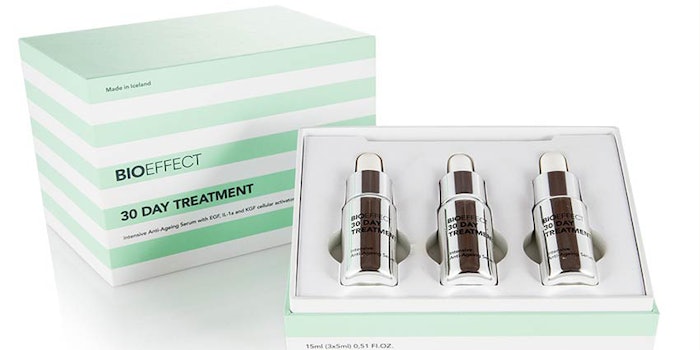 Virospack has developed and manufactured the packaging for a facial serum, Bioeffect 30 Day Treatment, which contains three cellular activators found in human skin, particularly young skin, that have been recreated in plants.
The serum reportedly firms the skin for a more radiant, youthful appearance.
The packaging comprises a small size dropper for precision dispensing without exposing the formula in the container to the skin.
As seen elsewhere, the beauty on the go trend continues to grow. Virospack's development of a small format for the Bioeffect launch includes three small dropper bottles of 5-ml capacity each.
The bottles have a metallized finish and an aluminum cap. The vial has been customized with a silk screening in black.