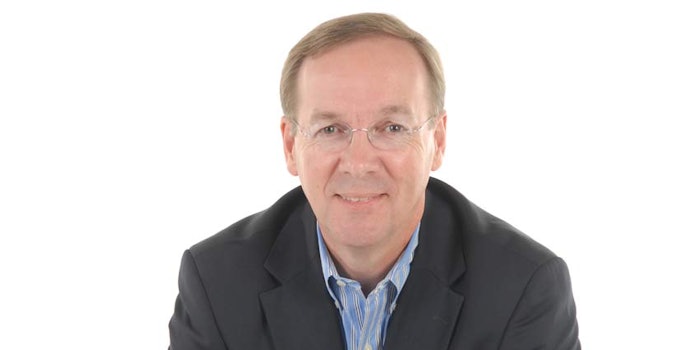 Robert Brands, the president and CEO of VariBlend who authored "Robert's Rules of Innovation," died this past weekend in a tragic ATV accident while on vacation with his two sons in Oklahoma.
Born and raised in The Netherlands, Brands earned a Bachelor of Science in Business Administration from HTS Eindhoven before emigrating to the U.S. He was an avid sailor, open water diver and a licensed pilot of single engine aircraft. He lived in Stuart, Florida, with his family.
Read an Oct. 2015 Global Cosmetics Industry Q&A interview with Brands: The Top 3 Things Brands Need for Success.
Brands' Leadership Roles
Prior to his work at VariBlend, Brands was president of the Lindal Group in the Americas. Previously, he was managing director of the personal care division of Rexam, which included dispensing systems, makeup and home and personal care businesses. 
Rexam acquired Airspray in 2006. Under Brands' stewardship, Airspray delivered consistent double-digit profitable growth. Airspray pioneered the use of mechanical, one-touch foam dispensers and popularized their use in a variety of personal care and household product market categories. Today, such foamers are used worldwide and are found throughout the typical consumer's household.
Prior to joining Airspray in 1998, Brands was vice president - marketing of Kohler Plumbing Fixtures; vice president - marketing of Sterling Plumbing Group, Inc. (also a Kohler Company); marketing manager - consumer lighting, for Sylvania Lighting; and manager of new consumer products at Philips Lighting Company.
Brands: Author and Innovation Consultant 
Brands, who in recent years was a highly sought-after innovation consultant, authored (with Martin Kleinman) "Robert's Rules of Innovation, a 10-Step Program for Corporate Survival," published in 2010, and "Robert's Rules of Innovation: The Art of Innovation" published in 2015.
It is a shock to us all, especially in light of Robert's unflagging energy, creativity, push for excellence and, most importantly, his overarching humanity - Martin Kleinman
"It is a shock to us all, especially in light of Robert's unflagging energy, creativity, push for excellence and, most importantly, his overarching humanity," said Kleinman. "In a world with far too many 'bad actors,' Robert represented all that was honorable in this difficult world."
On behalf of the company, VariBlend's board of directors stated: "We would like to express our appreciation for all of the significant contributions that Robert has made. He was a seasoned and accomplished leader of integrity who was dedicated to his work and will be greatly missed. His drive to excellence, determination, respect for and commitment to our company will inspire and stay with us always. Above all else, we mourn his loss and extend our deepest sympathies to his wife and children during this difficult period."
In order to ensure the continued growth, stability and general continuity of VariBlend, the company's board of directors appointed Eric Lauerwald, a long-term owner and director of VariBlend, as VariBlend's interim CEO. Lauerwald has been actively involved in the company since 2008. He is an engineer with operating experience both in the U.S. and abroad; he worked closely with Brands, has intimate knowledge of VariBlend's operations on many levels and will lead the company until a more permanent solution can be put in place.