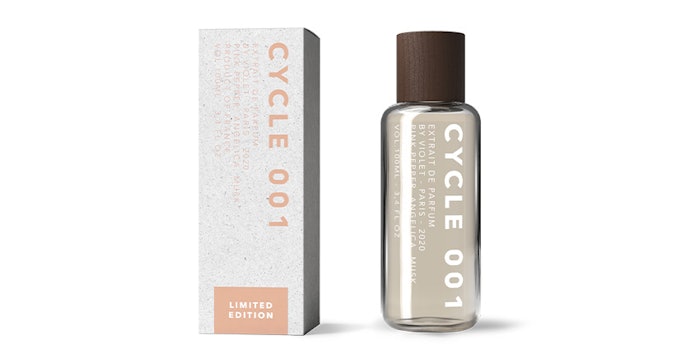 Coverpla collaborated with Violet for its newest fragrance, Cycle, by supplying the Ecotube design from the Ecoline range developed by Bormioli. 
Previously: Stoelzle Collabs With Interparfums & Parfums Caron
Violet reportedly chose the 100 ml Ecotube model, in which the glass has been lightweighted by 40%, for its minimal aesthetics and and environmental credentials. The Ecotube is fitted with an Aptar screw pump that can be safely refilled via an aluminum canister that can be ordered by customers online.
Victorien Sirot, co-founder of Violet, said: "This eco-designed, refillable bottle worked perfectly with our launch schedule, because few alternatives are already on the market. Coverpla's proposition was right on brief. So of course, we said yes."