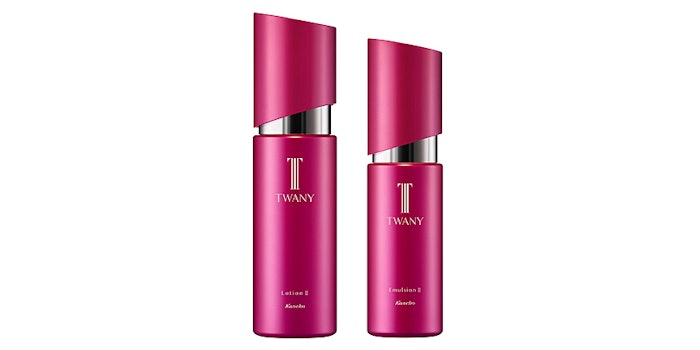 Kao has announced a recycling initiative in collaboration with Jeplan aimed at material recycling of plastic cosmetics bottles using Jeplan's chemical recycling technology. The company is undergoing field testing to recycle used cosmetic bottles collected at Twany retail outlets run by Aeon and color studio cosmetics retail outlets in Aeon malls. The collection period will run from February 1, 2022 to July 31, 2022.
Related: Qosmedix Expands Cosmetics Packaging Offerings
Cosmetics bottles with color printing and decoration are typically difficult to recycle into PET material to produce new containers.
The initiative started in June 2021, when Kao began using chemically recycled PET material that had been manufactured by Jeplan to make bottles for Twany brand cosmetics, confirming that the recycled material could be used to manufacture beautiful packaging with an equivalent level of quality to those made from virgin PET material.
Kao plans to expand the range of brands that can use the chemically recycled PET material and increase the scale of collection, with a goal of social implementation of the material recycling of plastic cosmetics bottles as soon as possible.
Participating brands include Twany, DEW, freeplus, L'equil, suisai and more.