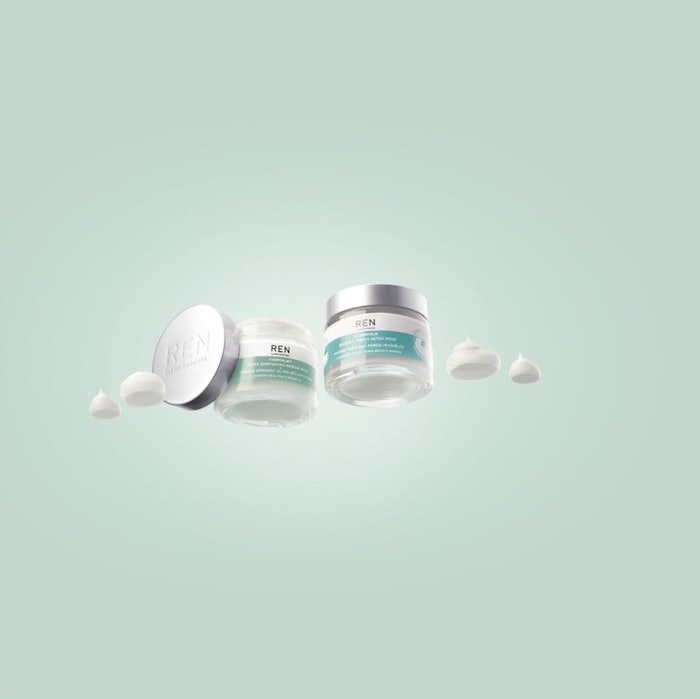 Ren Clean Skincare has updated the packaging for its face mask range by introducing a 20% PCR glass jar made in partnership with Verescence and an aluminum lid with an invisible thread made in partnership with Anomatic.* The first products to utilize the upgraded packaging are Ren's Evercalm Ultra Comforting Rescue Mask and Clearcalm Invisible Pores Detox Mask.
Related: Planet-Friendly Packaging: Focus on Flexible
The Evercalm Ultra Comforting Rescue Mask is a hydrating cream mask to help calm and soothe sensitive skin. Clearcalm Invisible Pores Detox Mask is a purifying and mattifying mask to help detoxify and rebalance blemish-prone skin.
Michelle Brett, CEO of Ren Clean Skincare, said, "REN is proud to work with packaging partners, Verescence and Anomatic, with a like-minded commitment to investing in more sustainable methods of manufacture."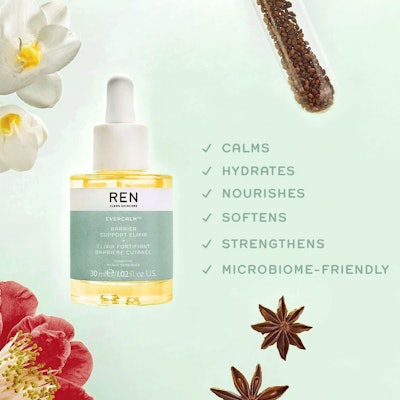 Thomas Riou, CEO of Verescence, said, "Since 2008, Verescence has been advancing its commitment to a more sustainable beauty industry by investing in more environmentally responsible production processes. Not only furnace technology, but also the type of glass produced has an impact on greenhouse gas emissions.
Riou continued, "At Verescence we are passionate about partnering with committed brands like Ren to co-develop innovative and sustainable glass packaging solutions. By choosing Verescence's Infinite Glass 20, a composition that contains 20% of post-consumer recycled glass, Ren has allowed us to reduce our CO2 emissions by 5% during the production of the glass jar and limit our impact on natural resources. Verescence is now driving its environmental performance to the next level with an ambitious target of reducing its CO2 emissions by 40% by 2034."
Scott L. Rusch, CEO of Anomatic "Sustainability has always been at the core of Anomatic—from people and culture to planet-friendly processes, to industry and community partners, to more recently designing and manufacturing innovative products that embrace the four R's—Reduction, Recycled Content, Recyclability and Reusability.
Rusch continued, "Our partnership with REN has accelerated the company's development and commercialization of a widely recyclable innovative lid construction using two pieces of aluminum to achieve a premium invisible thread. Anomatic is delighted to partner with REN, sharing the brand's values and ambitions to offer widely recyclable and more sustainable packaging, inspiring, driving and supporting (Anomatic) to build on our 2021 Ecovadis Gold rating."
*Earlier this year, Anomatic and Verescence teamed up to pair the Verescence 15 ml Cleapatre jar with Anomatic's one- and two-piece aluminum lids in order to boost recyclability of beauty products. (Anomatic also offers an all-aluminum jar system.) The Cleapatre jar features a cylindrical body with a large decoration area, soft lines and thick glass base-wide finish.