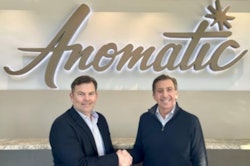 Anomatic has announced that president and CEO, Scott L. Rusch, is retiring effective March 31, 2022. Damien Dossin is succeeding Rusch as president effective April 1, 2022.
Rusch will remain on the board of directors as an adviser, effective April 1, 2022.
Dossin previously worked at HCP as the North American president for six years. He has since served as a consultant to packaging manufacturers, suppliers and private equity firms. 
Rusch said, "As many of you know, Anomatic has been a family-owned and operated business throughout its 57-year history, it has been our families' life work. It has been a great honor and privilege to build and lead Anomatic to become the global leader of innovative anodized aluminum products for the beauty and personal care industry. I am extraordinarily appreciative of the relationships and loyalty of our customers that have allowed Anomatic to succeed. I am confident that the experienced, talented team at Anomatic will continue to provide the highest levels of quality and service for which we have become known."