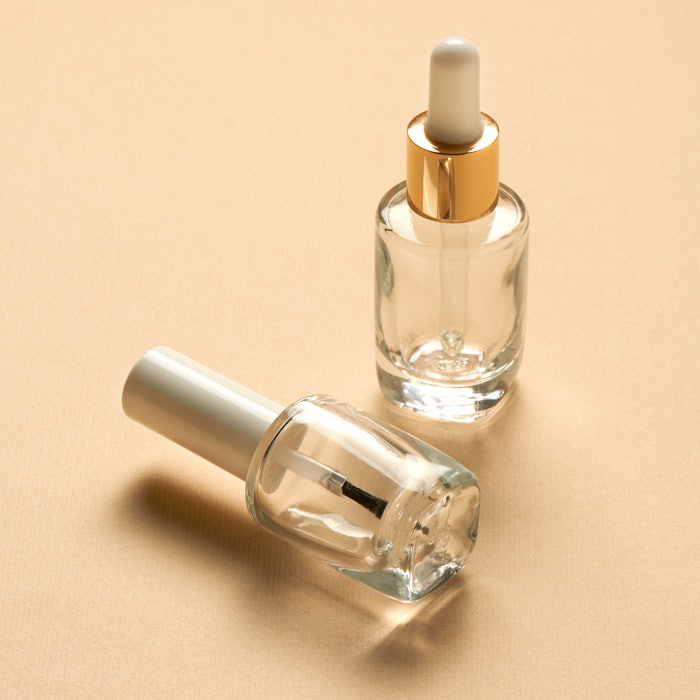 Baralan has introduced two new lines of packaging for beauty and cosmetics—the Penelope Series of glass bottles and the Sifter 70 Series of glass jars.
Related: PCR Mono-Material Revolution: Packages That Tell Your Sustainability Story
The Penelope Series glass bottle is a new design for Baralan, with a rounded body at the shoulders and a square base. The series is available in two sizes: 10 ml filling/12 ml overflow capacity with a GPI 13 neck finish and 15 ml filling/17 ml overflow capacity with a GPI 15 neck finish.
The Sifter 70 Series is offered in two different styles—a standard one-part sifter and an adjustable two-part sifter with an additional rotating twist and lock feature. The jars are a mono-material item made in polypropylene and feature a matte surface finish. The standard black and white jars can also be customized with any color.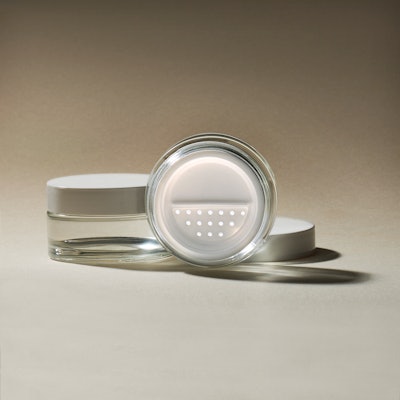 Maurizio Ficcadenti, global R&D Manager, said, "Style and functionality are always our top priorities when designing any new packaging accessory and our new Sifter 70 Series was no exception. The new sifters are an exciting addition to our offering not only because they are the perfect combination of practicality and elegance, but also because it showcases the first-ever adjustable sifter we've developed for use with glass jars."
Ficcadenti continued, "Our team is thrilled to have developed the Penelope Series—an exciting addition to our product portfolio. With impressive style and exceptional design, we are confident that the new series will be well-received by brands and end-users alike."