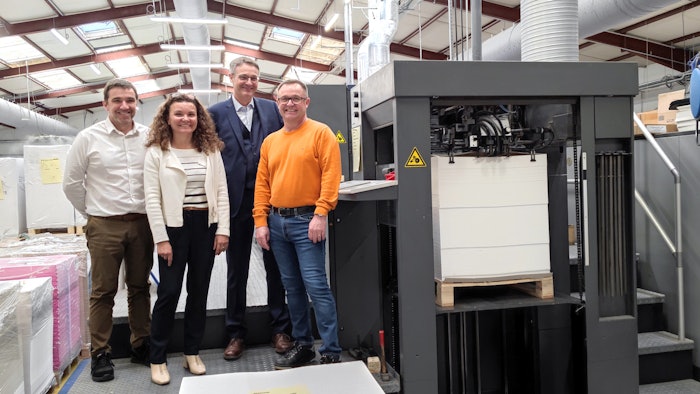 Arcade Beauty Carestia has invested in a Heidelberg CX 104 offset printing machine, which has dual capabilities, allowing for UV printing and conventional offset printing. Previously, Carestia had used large-format printing machines on all stations.
Related: 6 Sustainable Packaging Strategies for Beauty
The new machine should allow for a faster proofing process, optimized schedule and consistent color quality, according to the company. The machine also has a more efficient power consumption, and its ergonomic design provides operators with an optimized and safe working environment.
Arcade Beauty Carestia expects the Heidelberg Speedmaster CX104 Printing Machine to be operational in Q4 2022.