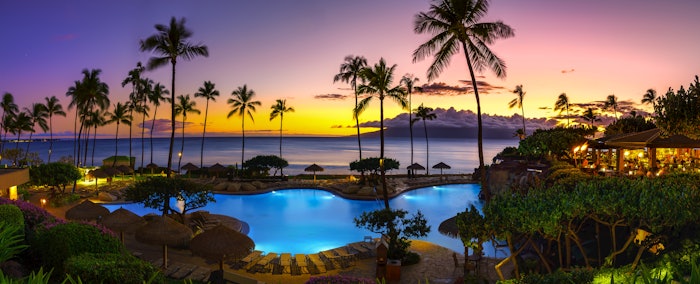 jdross75 at Adobe Stock
Marietta by Voyant Beauty, a manufacturer of premium and earth-friendly hotel and resort amenities, has been rebranded as Fluent.
Fluent works with hotel chains and independent hotel groups, offering a portfolio of brands across the luxury, salon, sustainable and niche categories. The company's hospitality amenity programs are designed to help brands reach consumers through sampling, experience and adoption with no upfront investment.
Fluent's newest brand partners include R+Co, Harlem Perfume Co., Ourside, Osea, Kevin.Murphy, EVO, Lifetherapy, Hudson Made NY and Fresh Monster; longstanding clients include Paul Mitchell, Babor, Soapbox, Farmhouse Fresh, JR Watkins and more.
It also boasts access to Voyant Beauty's global infrastructure and innovation resources in the wake of the former Marietta's 2020 acquisition. 
The rebranding is intended to strengthen supply chain and brand partner connections, boost RSPO and PCR initiatives, increase the organization's EcoVadis rating and support its ESG program, and ensure strong customer service. Fluent by Voyant Beauty has the largest dedicated manufacturing capacity in the amenity industry and will continue to provide an elevated amenity experience for hotel and resort guests worldwide.
"This is not simply a name change to Fluent," said Richard McEvoy, CEO of Voyant Beauty. "This change embodies our company's unified vision by aligning our values, goals, and mission under a cohesive brand. It represents our commitment to evolving for the future to ensure that we meet the needs of our hotel and brand partners by offering our customers diverse and innovative solutions for the hospitality market."
"The strategic growth we have planned for Fluent is taking a tangible form with this rebranding," said Andy Ahonen, VP sales and general manager of Fluent by Voyant Beauty. "This symbolizes Voyant's commitment to expanding our market presence, diversifying our offerings, our brands, and catering to a broader audience in hospitality. This marks the first step in a series of initiatives that are all designed to strengthen our commitment to be a valued partner for both existing and new customers as well as our brands."