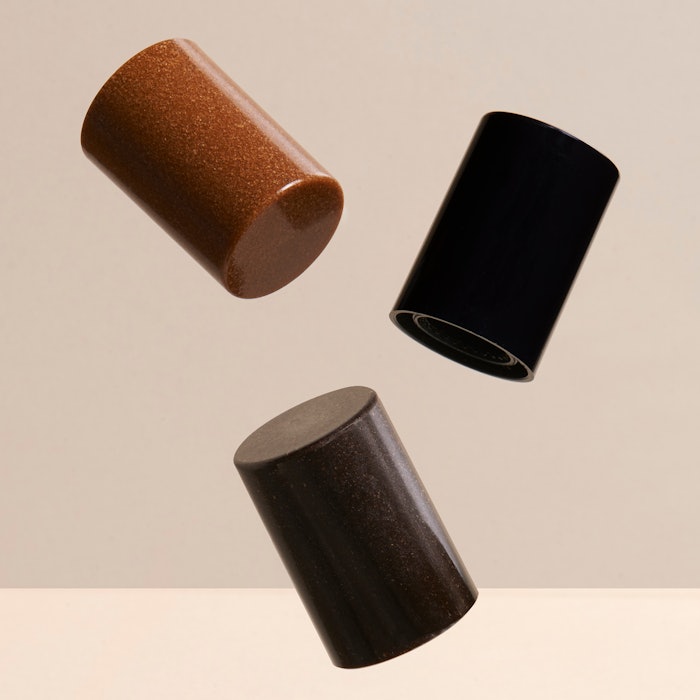 Baralan is set to debut new inner cups for its refillable Maria glass jars at Cosmopack Asia. The cups are available in two sizes and feature a new design that "balances user comfort with environmental responsibility," according to the company.
The inner cups can be manufactured in materials such as PCR.
The company will also highlight its airless DEA Series, in which the filled product is directly in contact with its glass container, as well as its Lilibet Series glass bottles.
Baralan will also be promoting its use of upcycled organic scraps, including coffee peel and rice, which are mixed with virgin plastic to reduce the overall plastic resin content of closures. These closures can be produced with varying percentages of PCR plastic, from 30% to 100%. Furthermore, Baralan can incorporate biobased materials produced with a biopolymer derived from renewable resources and natural materials not linked to the food chain.