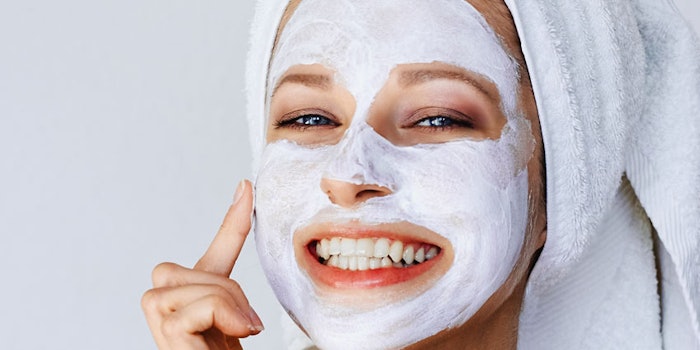 COVID-19 arrived and has not yet left. As a society, we initially dealt with the shock, learned to adapt to the "new normal" and we continue to power through. Now, consumers and the brands they use need to dive into the recovery process. The pandemic has made us more resourceful and resilient and we, therefore, expect the spa and salon industry to come back stronger. 
Traditionally, in a recession, companies that have lean operations, relevant value propositions and a loyal client base will survive. It has also been said that brands that invest during a downturn capture three times more market share. Conversely, going dark in a recession, downturn or crisis can cause spas to lose customers and more suffering. The more marketing is cut, the longer it will take to recover.  
On the road to recovery, companies need to evaluate what they know, what they learned and how they changed culturally during this crisis.
Factors to consider include:  
Shoppers were forced to try new things (i.e. virtual consultations, better customer service, more available content) and started to seek out the familiar (at-home self-care).
People quickly adapted to all things virtual despite early discomfort for many, which has left them craving real-time, in-person interaction.
Consumers have learned to be quite happy staying at home but it hasn't stopped the itch to get back out.
Health consciousness and the desire to boost immunity are on the rise.
Quarantined clients have been forced to skip hair removal and hair color.
People have placed more pressure on themselves and peer pressure has risen as the public spends more time on zoom and surfing and posting on social media.  
We have all realized new needs. Based on these contradictions and behavior patterns we can expect customers to want more connection, truth, meaning, bonds and simplicity. 
Moving forward, consumers will want support, quality, inspiration and versatility. They will have the following questions about every purchase:
Do I need it?
Will it work for me?
Can I get it?
What are my other options?
As a beauty brand, you need to answer these questions before the consumer even asks. 
Additionally, your brand should quickly build loyalty with a new customer looking for a temporary fix. Ultimately, what many in the cosmetic business have learned was that the core of the business must be expanded to whatever consumers need in the moment, which changes from week to week.
Consumers coming out of the pandemic will have more self-confidence and trust in their abilities and decisions. They will be less dependent on company sales pitches and more aware of what is necessary to be healthy and happy. They will value your experience and know-how as well as the quality of their experience with your products or in your facility while using your equipment.
It's not what you say, it's how you make people feel. Everyone wants to feel good about the future. You need to show your clients that they can be confident that your business will make it. Your customers want to be on the healthy, winning team. People vote with their dollars and they want to be aligned with the brands that are giving back. 
The companies that were able to pivot to digital, delivery and donations are the companies that will be the first to thrive.
6 Companies' Journey to Recovery
1. Spa Revolutions
With the current state of the industry, Spa Revolutions, the creator of patented thermal wellness massage tools, began an affiliate program for new and existing clients that affords them a 30% commission as credit toward inventory purchase when their clients purchase at-home spa products.
When signing up for the program, affiliates also receive free samples of the new ThermaBliss Charges. The charges heat up using only tap water to eliminate the need for electrical appliances so users can deliver five-star spa treatments anywhere the client would like. More than 250 spas inquired about the free sample program and affiliate program, and more than 540 samples have been sent out.
Tools like this are coming in handy as there is going to be a burgeoning need for enhanced mobile spa services.
Glenn Hogle, co-founder of Spa Revolutions said, "We feel like one of the lucky ones and we are grateful because our comprehensive line of thermal wellness solutions for professionals truly answers the call for safety and sanitation in this new COVID-19 reality. All ThermaBliss treatments ensure the highest sanitation levels, deliver continuous radiant heat for the duration of the service using only mineral energy and water for total portability in on-the-go services—all this while eliminating the need to purchase, lug around or plug-in electrical appliances."
Spa Revolutions' self-heating Lava Stones massage tools are non-porous and sanitize in seconds compared to the traditionally porous and hard to sanitize hot stones with their communal turkey-roaster-water-heater pot. Cal-a-Vie Health Spa is in the process of removing all its porous stones and roasters and switching to Spa Revolutions non-porous stones for sanitation purposes.
Cal-a-Vie Health Spa's director, Traci Trezona, said, "We have learned to keep an open mind for how things can be done differently and more effectively regarding sanitation. We are ensuring that all of our products are sanitary and client-exclusive [single use]."
2. Peet Bros.
Another fortunate business to be in is the soap business, even if the brand is new.
David Bass, president of Peet Bros., stated, "Just like everyone else, these unprecedented times have forced us to think of the world and how we run our business differently. The good news for our business is that we are in soap and personal care, which consumers will always need in some form. The not-so-good news is that we are a new brand in the market, and we are trying to figure out our path. We will continue to focus on our key message of palm-free and push the limits on innovation."
New companies, like Peet Bros., need to get creative about getting in front of the right buyers at retailers and be patient as it takes more time.
3. City Beauty
Known for decades for its plumping lip gloss, City Beauty has been keeping people Zoom-ready in lockdown while lip injections and other popular treatments remain unattainable. 
Allyson Barrio, director of national accounts at City Beauty, said, "At City Beauty, we have a very strong digital footprint and heritage. While many skin care and cosmetic brands are busy learning the ropes of what omnichannel presence means, we are already experts. With the strong educational focus and consumer feedback that we prioritize within our direct-to-consumer models, we have experienced strong growth. Specifically, where industry reports show lip categories performing softly and at a decline, we are experiencing strength like never before."
With a shift to online consumer spending, City Beauty has been able to gain even more brand exposure.
Barrio explained, "To better serve our customers during this challenging time, we've reduced the price of our products for an extended period. This includes waiving shipping fees, a 15% off site-wide discount and deeper discounts than we normally offer on our top-selling products—up to 60% off."
City Beauty also broadened its communication channels by adding a live chat feature on its website and modifying email content—including at-home beauty DIYs, emotional health tips and lighthearted, engaging stories.
Kim Ferguson, the owner of Kilee Distribution, one of City Beauty's distributors, said, "I refuse to call it the new normal. I believe in the creativity of independent retailers, and the strong ones will survive this. Because we specialize in serving small retailers, many without an online presence, our business almost came to a standstill. We did manage to service those who were being creative with curbside pickup and even delivery of at-home beauty care packages."  
Online retailers have had the advantage.
Ferguson predicted, "I have vendors that are now only shipping products to their online retailers even though the small stores are begging for products. The mom-and-pop, small-town businesses do not have a lot of foot traffic at any one time. If they can open back up as normal, I see business picking up to 60% of what it was at closure. Hopefully by Fall [2020] up to 75%. We will lose a lot of stores that were barely hanging on as it was."
4. SilcSkin
Beauty brands such as SilcSkin, which offers all-natural anti-aging pads made of 100% medical-grade silicone, have also proven to be an ideal isolation beauty necessity for women who cannot get their usual wrinkle treatments.
The patches adhere to the skin to keep trouble spots smooth and wrinkle-free while you sleep; however, 65% of SilcSkin's business has been to spas and salons that have been closed. The company's main pathway to meeting new clients has been predominantly through conventions/conferences, which have all been canceled. No refunds were given, only credits for future shows.
Camille della Santina, the Emmy-award-winning celebrity makeup artist and founder of SilcSkin stated, "I'm not sure when or how they will be able to hold these events with large gatherings in the future. It is not financially viable to attend these conferences if the attendance is low. We have partnered with online professional esthetician groups to introduce the product to estheticians. We want to help these estheticians however we can with our dropship program and by removing minimum orders. We will also continue to enhance our partnerships with professional esthetician groups. I really feel this is the new avenue for spa and salon continuing education. While SilcSkin was known for its customer service, we have upped it 110%. I think we really need kindness in these times."
Many businesses have discovered during this pandemic that they need to stay connected to their regular customers while they are forced apart. Your personal touch has never been more important. You must find a way to do this.
5. Chiavaye
Shortly before the pandemic hit the United States, Kaylyn Easton launched Chiavaye, an all-natural, all-purpose vegan personal moisturizer available at natural grocers. Chiavaye will soon launch in other mass retailers, such as Walmart.
Since the nationwide lockdown started, Chiavaye has had a greater focus on online conversations and being present on popular media outlets.
Easton said, "The Chiavaye YouTube channel has increased viewership and comments. We also send out a special newsletter to our Chiavaye family with date ideas for couples during COVID-19 and fun reading material on female wellness topics."
6. Hydropeptide
Hydropeptide, which combines epigenetics and peptides, continued to introduce new products including a new hydrating Vital Eyes Instant Awakening Serum as the mask culture will be putting an emphasis on eyes. Hydropeptides' Vital Eyes minimizes the look of dark circles, fine lines and wrinkles over time using an eye-safe retinol alternative called bakuchiol. The treatment brightens hyperpigmentation and reduces the look of crow's feet. It has a cooling rollerball that massages with anti-inflammatory caffeine to increase blood circulation and instantly depuffs for a smoother, brighter undereye.
As spas begin to open across the country, many are wondering what safety precautions are being taken to ensure the safety of both employees and clients. Amy Mclain, the spa director for Kenneth's Salon and Spa in Ohio where Hydropeptide is on the menu, and her estheticians have been preparing for re-opening.
Mclain shared, "This experience has really reinforced the need for human connection in this business. The entire customer experience, from when they call to schedule an appointment to when they leave the spa or salon, is so important. Mental health and wellbeing play a big role in the spa industry, so we have been viewing our business through that lens to ensure we are giving our guests the best, most relaxing experience possible. Things in the spa have not changed too much from before, because we were already following rigorous sanitary guidelines. But we have given everyone 15 more minutes in between guests to clean their stations, and there is no longer a lobby where guests check-in, making room for wider spaces in between blow-dry stations so we can maintain six-foot distances between everything." 
Recovery will look much the same. Each week will bring new findings and cause new habits to develop and we must continue to adapt, persevere and market to existing and new audiences.
About the author:
Nancy Trent (www.trentandcompany.com; [email protected]) is a writer and speaker, a lifelong health and beauty advocate, a globe-trotting trend watcher and the founder and president of Trent & Company, the leading wellness PR firm. Trent & Company, which launched many health and beauty brands, grew out of Nancy's personal and passionate commitment to helping people live longer and healthier lives. A former journalist for New York magazine, Nancy has written seven books on healthy lifestyles, serves on the editorial boards of several magazines and travels around the world speaking at conferences and trade shows on trends in the marketplace. She is a recognized expert in PR with more than 30 years of experience creating and managing highly successful campaigns.