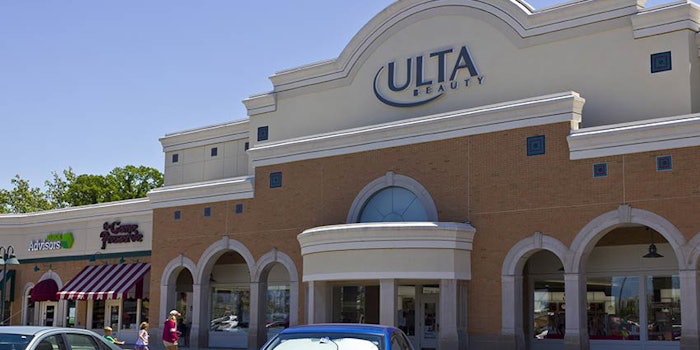 In the age of Amazon and the implosion of so much physical retail, what's the future of the beauty omnichannel? This was the focus of a recent CEW panel in New York, featuring Lauren Brindley, GVP and GMM of beauty and personal care, Walgreens; Kecia Steelman, chief store operations officer, Ulta Beauty; and David Olsen, CEO, Cos Bar.
Who is the Omnichannel Shopper?
Omnichannel shoppers are best shoppers, said Steelman. These customers buy online and in-store and, in the best cases, use Ulta's salon services. The retailer currently has 24 million shoppers enrolled in its loyalty program, which is a significant opportunity. But Steelman added that these shoppers want what they want when and where they want it. As a result, retailers have to look at their businesses holistically.
Consumers want things on their own terms.
Online retail offers convenience and discovery, while the physical store is about newness and excitement, as well as (in Ulta's case) salon services. But whatever channel the consumer is in, the experience must be seamless. Steelman added that millennial consumers want something unique and comes to the store armed with a great deal of knowledge. As such, they expect a lot out of Ulta team members in-store.
Retail on the Consumer's Terms
Consumers want things on their own terms, said Brindley. Therefore, brick-and-mortar retailers cannot simply construct an e-commerce platform and consider themselves an omnichannel player.
She stressed that e-commerce is strictly about transactions, while true omnichannel strategies embrace a holistic experience across stores, m-commerce, desktop and social media. The result, she said, should be a seamless retail experience wherever the consumer is.
Digital and physical retail facets must work close together to create an in-store experience in digital and vice versa.
One day, omnichannel will no longer be a term but a retail reality, Brindley continued. This strategy will provide brands and retailers with opportunities to connect to different parts of customer journey. This is critical as the path to purchase is no longer a linear process, with consumers demanding info across whatever channel she might find herself in.
Brindley added that conversion rates can be great in digital, which Walgreens is ramping up. However, retailers must get more comfortable in a less controlled atmosphere, she added. Retailers simply cannot control every interaction. In addition, companies should deliver a bit more humor and casualness in the digital channel to meet consumers' expectations in the space.
Can Brick-and-Mortar & Digital Play Nice?
Olsen described a different challenge: Often, he said, the digital teams can forget to fully consider the physical store in their planning, which has a massive impact given that Cos Bar still produces about 85% of its business in the physical channel.
Digital and physical retail facets must work close together to create an in-store experience in digital and vice versa. Olsen added that any failure to fully consider omnichannel strategies for a retailer will spell doom.
While Cos Bar's digital business has grown from 2% to 15% of its business, Olsen ensures that his digital teams have an understanding that consumers have many shopping choices and that staff on the floor in-store are a critical element of success.
In-store shopping can build the total experience for the consumer.
With roughly 8,200 stores, it would be easy to overly focus on where Walgreens' business is today, versus where the growth is, said Brindley. To ensure digital and physical retail cohesion, Brindley said she cross-pollinates her teams across channels. In addition, all of Walgreens' initiatives are built for the omnichannel, rather than reverse engineered after the fact. This prevents waste of resources and overhead.
Steelman added that true collaboration removes silos among channels—it's all about growing the business together. She noted that she often finds answers to challenges from the floor staff. She added that, just as the millennial shopper is demanding, so too is the millennial worker. They want to feel heard and appreciated, said Steelman, so it's important to make sure teams feel committed.
In-store: the Experiential Factor
In-store shopping can build the total experience for the consumer, said Steelman. She noted that Ulta's salons, which are present in every store, are a clear differentiator in the age of ailing retail. The company also recently partnered with MAC to bring the makeup brand's products into its stores and offer makeup services from MAC-trained staffers. (The deal works well for MAC, which has suffered due to its dependence on mall and department store channels.)
In addition, Ulta is partnering with professional artists from Redken, Matrix, Wella and Lonza to help Ulta stylists perfect their skillsets and provide insights into building their client business. This brand-retailer partnership, Steelman said, is expected to help build Ulta's overall uniqueness in the marketplace.
Cos Bar's customers have done their research.
Ulta has also introduced a GlamLab app that allows consumers to try on virtual looks and individual products and then make purchases based on their preferences. The app supports virtual try ons from more than 1,000 SKUs from Urban Decay, MAC, Nyx and more.
The retailer is also establishing flagships in Chicago on Michigan Avenue and another in Manhattan at 86th Street and 3rd Avenue. Steelman noted that during the development of the two spaces Ulta teams were able to use VR headsets to virtually walk through store layouts to better understand how guests would experience the spaces.
Olsen noted that Cos Bar serves its demanding customers with services for makeup and skin care recommendations. The staff are also trained to sell across brands and to give brand-neutral recommendations.
Cos Bar's customers have done their research, said Olsen, and demand products that omit certain ingredients. In response, the retailer has distributed email blasts to shoppers featuring staff recommendations. These emails contain the direct contacts for staffers to encourage consumer interaction.
The best relationships with brands are those in which they build the business in partnership with the retailer.
Cos Bar has also partnered with brands such as Natura Bisse, which offered its Mindful Touch experience to elevate face and body spa treatments with the incorporation of a VR headset that offered immersive video and audio paired with a gentle massage from a therapist. The multisensory experience is intended to treat the skin, lower stress and offer a "more intense experience of the treatment."
In-store, Walgreens bringing beauty consultants into 1,100 doors to guide consumers to the right solutions across brands and pricepoints. Its No7 Match Made Foundation Service, which helps consumers find their right foundation, merges the digital and physical elements of retail while also boosting Walgreens' beauty credibility, said Brindley.
Avoiding Omnichannel Gimmicks
Brindley warned, however, that retailers and brands must make sure technology is adding to the consumer's journey and not simply serving as a distraction. This requires sober assessments of the value added by any new retail facets.
Brindley noted that several years ago many brands and retailers spent large sums of money installing iPads into stores to facilitate product and information searches and other services. However, it quickly became clear that shoppers actually wanted this type of information delivered directly to their phones. Brindley concluded that technology changes quickly and that retailers and brands must make sure they incorporate it in inspirational ways in order to avoid being stuck with outdated, irrelevant technology.
Olsen concluded that, when it comes to tech, it's good to be ahead of your time but not too far ahead. It pays to think through how technology will practically impact the consumer experience.
How Brands Get on Retailers' Radars
The best relationships with brands are those in which they build the business in partnership with the retailer, said Steelman. This means building business plans together and establishing a healthy rate of growth.
Ulta has more than 500 brands in-store, said Steelman, so the retailer often looks at brands that consumers request in-store or online. Ulta also looks at brands that have a big social media audience or that fill a gap in the retailer's offerings. And, whenever possible, exclusivity is highly desirable.
There's a lot less "noise" in the luxury space, compared to specialty retail and the pharmacy channels.
More specifically, Steelman said that K-beauty is compelling because it "flies out the door," while skin health continues to be a growing focus of interest. In addition, health and wellness is the next big trend that will impact Ulta, which has already gained momentum in skin care, featuring products with clearer ingredient labels and more natural packaging design.
There's a lot less "noise" in the luxury space, compared to specialty retail and the pharmacy channels, said Olsen. Cos Bar looks for luxury brands with luxury distribution. In addition, brands should look and feel that money has been invested in the formulas and packaging. And, of course, efficacy is critical, as is a compelling proposition or uniqueness.
In addition, Olsen looks for a good founder story. He singled out Jen Atkin of Ouai as a good example of a compelling founder. Cos Bar uses stories like these to tell compelling narratives in its emails to consumers. At the same time, the retailer's blog creates a strong connection with shoppers. Olsen also looks for brands that deliver on trends, as Amorepacific has with K-beauty.
As for the last product that impressed him, Olsen highlighted Nannette de Gaspé's Dry Masques, which are waterless face and body masques that allow for micro penetration of active ingredients through the multiple layers of the epidermis. The masks retail for $85 to $120 and are reusable.
The omnichannel allows Walgreens to make small bets on brands.
Olsen also noted that, in terms of omnichannel performance, he looks to the successes of Home Depot, which he believes has done an excellent job in being service-oriented and best-in-class in providing store locators, inventory searches, service scheduling, etc.
Brindley noted that the Walgreens teams focus on on-trend products that have staying power beyond a mere fad. Fads can be expensive, she said. It's far more important to be relevant. Therefore, the Walgreens insight team tracks trends two years out. Walgreens also looks for differentiated products that communicate that point of difference clearly.
The omnichannel allows Walgreens to make small bets on brands, testing them out on a small scale before rolling out system-wide. As with Ulta, she said, the brands that work best work in collaboration with Walgreens.