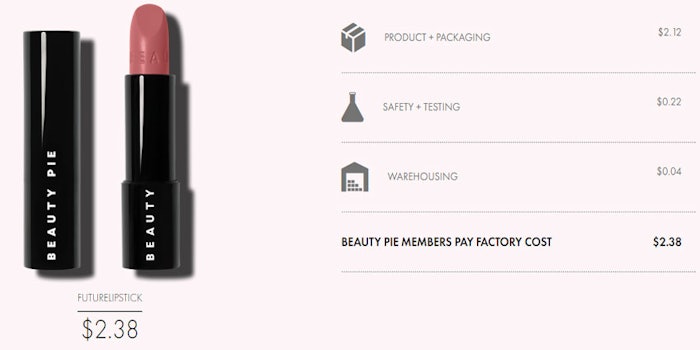 For $10 a month, Beauty Pie offers factory-level prices for premium cosmetics. The company allows for consumers to shop for cosmetics right off the manufacturing line at affordable prices. By cutting out the middle man, cosmetics can be sold to consumers for a fraction of retail pricing.
Beauty Pie allows a monthly shopping allowance that limits the amount of cosmetics that can be bought. A Beauty Pie member can purchase up to $100 worth of products every month. The shopping allowance rolls over every month so it's usable as long as the member is still active. The company also puts restrictions on buying multiples of a new and popular product. This provides every consumer with an equal opportunity to buy.
The standard memberships can be upgraded in order to increase the shopping allowance.