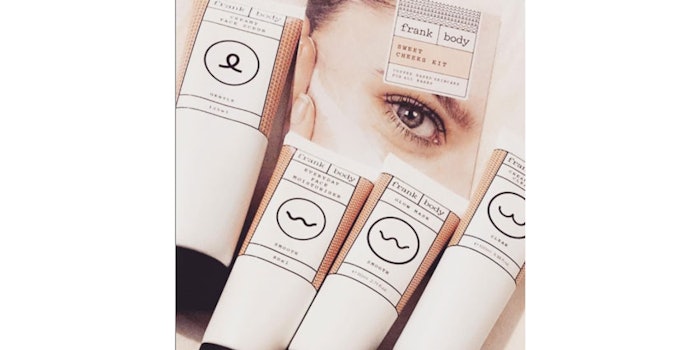 Frank Body is a scrub that can get some love from Ulta Beauty. Love from 100 locations to be exact, with the potential of heading to Ulta.com in 2018, according to wwd.com. 
The Australian-based coffee scrub company originally sold its product range direct-to-consumers, but has started the move into physical retailers with hopes of reaching consumers beyond its loyal Millennial and Generation Z fan base, the WWD article explains. 
The brand's first brick-and-mortar appearance was at Urban Outfitters in 2016. 
Frank Body products--including three Coffee Scrubs, Coconut Body Balm, Body Cream, the full-face range and a new Lip Duo--will be sold in the body care section at Ulta Beauty. 
For more information please visit: www.wwd.com