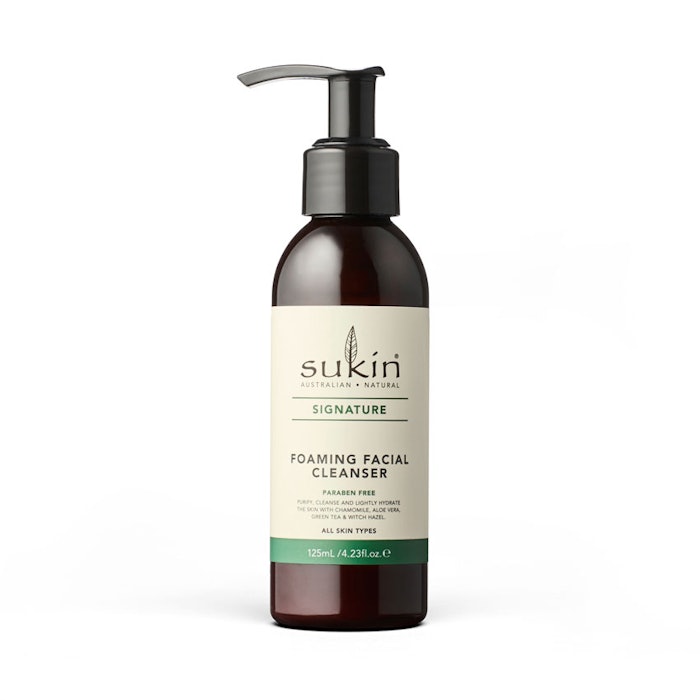 Australia's skin and hair care brand Sukin is now available on Target.com.
Sukin offers vegan, cruelty-free, natural, and carbon-neutral skin and hair care products. It is reportedly the top clean beauty brand in Australia. In addition to being carbon-neutral, Sukin is grey water safe and made with recyclable packaging. 
Target.com shoppers will be able to purchase 19 of Sukin's Australian-made products, including cleansers, toners, moisturizers, shampoos and conditioners. Product prices range from $8.99-$16.99.
According to Sukin, in 2008, it expanded its commitment to its eco-values by becoming carbon neutral. Sukin invests in certified projects that offset the company's carbon emissions and ensures that its total carbon output is 100% counteracted, guaranteeing that it does not leave a carbon footprint on this earth. Over the last 10 years, Sukin has offset over 45,000 tons of carbon.