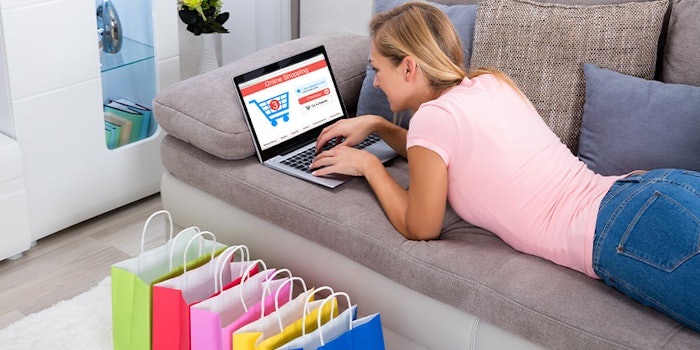 As Cyber Monday deals are wrapping up, sales could reach between $10.8 billion and $12.7 billion in the United States according to a report by CNBC. 
Previously: Black Friday 2020 Results: E-commerce Booms
The data, which was collected by Adobe Analytics, shows that those numbers represent a growth of 15-35% from the prior year. 
According to CNBC, Salesforce reports that holiday packages shipped from mid-November through December will exceed shipping capacity by 5% globally. As a result, 700 million packages could be delayed.
According to CNBC, shoppers got a head start on their Cyber Monday purchases as early as October, where up to $6 billion of Cyber Week purchases in the United States were expected.
Update: Adobe Analytics found that consumers spent $34.4 billion during this year's Cyber Week in the United States, which represents a 20.7% increase year-over-year (YoY). 
Thanksgiving, Black Friday and Cyber Monday represented the bulk of total spend over the five-day period.
Thanksgiving Day hit a new record with consumers spending $5.1 billion online, an increase of 21.5% YoY. 
Black Friday saw a 21.6% shopping increase from last year as consumers spent $9 billion online this year.
On Cyber Monday, the peak hour was between 8 to 9 p.m. PST, which reached a purchasing rate of $12 million per minute.
By the end of Cyber Monday, a record $10.8 billion was spent online which was an increase of 15.1% YoY, making it the largest online shopping day in United States history.
As online shopping continued to build during Cyber Week 2020, categories were seeing strong demand relative to October daily averages such as personal care products with a 278% increase.
Social media saw an increase in driving sales, driving one out of 10 visits to retail websites, a 17% YoY increase.
Taylor Schreiner, director of digital insights, Adobe, said, "While we did see a record-breaking Thanksgiving Day with over $5 billion spent online, it didn't come with the kind growth rate we saw at the start of the pandemic. While heavy discounts and promotions starting in early November succeeded at getting consumers to open their wallets earlier, many consumers held off on some of their gift purchases until Black Friday and Cyber Monday in hopes of scoring the best deals."
Update 2: Data from Bluecore shows that first-time Black Friday buyers make up 51% of all beauty purchases, a 6% increase compared to 2019.
However, beauty purchases saw a decrease from second time buyers this year, compared to last.
Overall, order volumes increased 46% for beauty purchases compared to 2019.