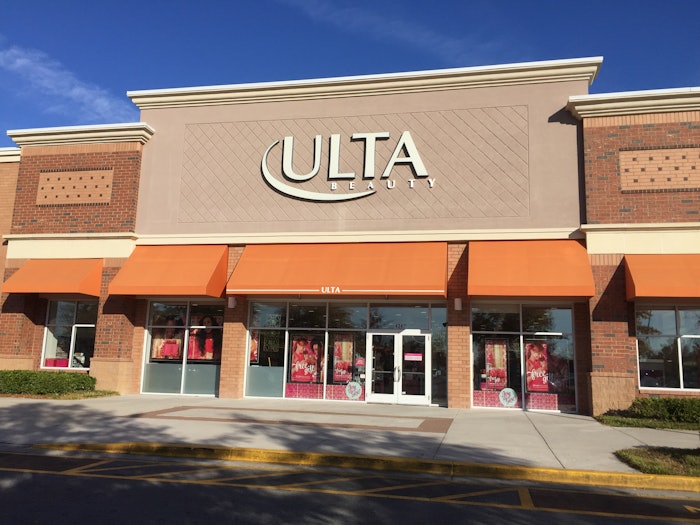 Ulta Beauty has announced Beauty&, a campaign designed to move the industry forward, widen the lens of beauty and inspire all to reclaim beauty on their own terms.
The campaign spans the brand's first podcast, a limited edition T-shirt collection and, in an effort to celebrate how beauty is more than skin deep, a $200,000 donation to The Jed Foundation, a national nonprofit supporting the mental health of teens and young adults.
The bi-weekly podcast, The Beauty Of, will push beyond traditional beauty topics and expand the lens of beauty in unexpected spaces and places. Launching this fall, the podcast will be hosted by Ulta Beauty Pro Team member David Lopez.
Ulta Beauty partnered with three designers: founder and CEO of Phenomenal Media and New York Times best-selling author Meena Harris; famed New York-based artist Timothy Goodman; and celebrated Chicago-based artist and muralist Emmy Star Brown. Each embraced the campaign message to create a unique T-shirt design for beauty enthusiasts. The three designs can be found for purchase while supplies last on ulta.com.
Ulta Beauty's donation to The Jed Foundation embraces a demographic deeply vested in the beauty space as a means to show how the industry can be a force for good in their daily lives.
Karla Davis, vice president, marketing, Ulta Beauty, said, "As an industry leader, we believe we have a responsibility to drive progress rooted in positivity, inclusivity and celebration. Beauty& was born from the insight that the duality of confidence and insecurity in the beauty industry has existed for far too long, and when we focus our energy on the good, beauty can and does deliver. Our comprehensive campaign reflects many ways to celebrate individuality, resilience, strength and, above all else, the beautiful possibilities that live within each of us."
John MacPhee, CEO, The Jed Foundation, said, "We are honored and grateful to work with Ulta Beauty as a part of the Beauty& campaign to empower all to reclaim beauty on individual levels. We are thrilled to see a beauty leader use its platform to amplify inclusivity and compassion through self-esteem, self-care and self-expression. With this generous donation, JED is able to further our mission to implement a mental health culture of caring that improves well-being and reduces risks for suicide among young adults across the country."