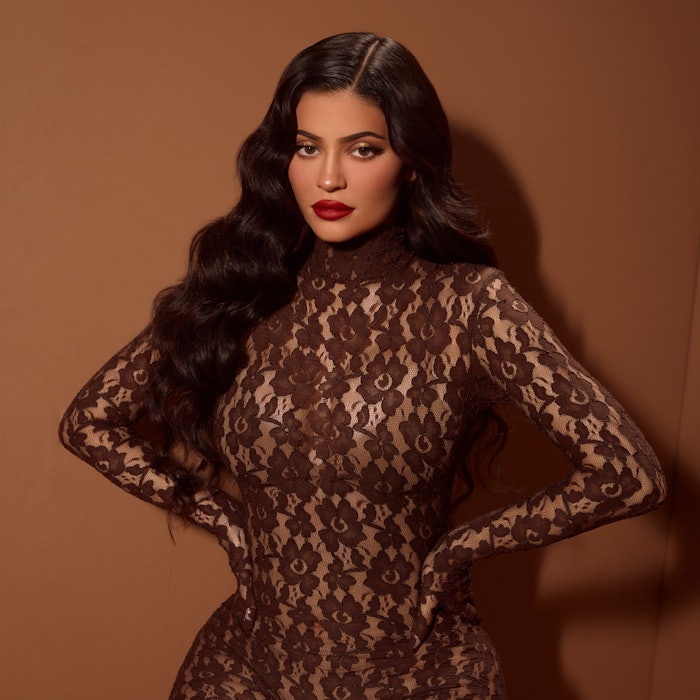 Kylie Cosmetics is launching at Macy's, both online and in select stores, October 1, 2022. 
A special limited-edition holiday collection will first become available, followed by an additional selection of core products from the Kylie Cosmetics collection available in winter 2022.
The full line of cosmetics will be available to shop on macys.com, Macy's mobile app and at select Macy's nationwide in early spring 2023.
The holiday collection lip vault features four matte liquid lipsticks, a new velvet liquid lipstick, and four high glosses in brand new shades.
The core collection includes:
Kylie Matte Lip Kit
Kylie Matte Liquid Lipstick
Kylie High Gloss
Kylie Lip Shine Lacquer
Jenner said, "We are excited to launch Kylie Cosmetics at Macy's to allow more brand fans to shop and experience our products in-store across the country. The first launch will be the limited-edition holiday collection, and the full line will be available in spring 2023."
Nicolette Bosco, VP of beauty merchandising at Macy's, said, "Kylie Cosmetics is a beauty powerhouse. We are thrilled to welcome their collections to Macy's and expand our ever-growing portfolio of beauty lines. Connecting our customers to brands that celebrate their own personal style is core to what we do here at Macy's and with their iconic product offerings and commitment to clean formulations, Kylie Cosmetics couldn't be a better example of that."