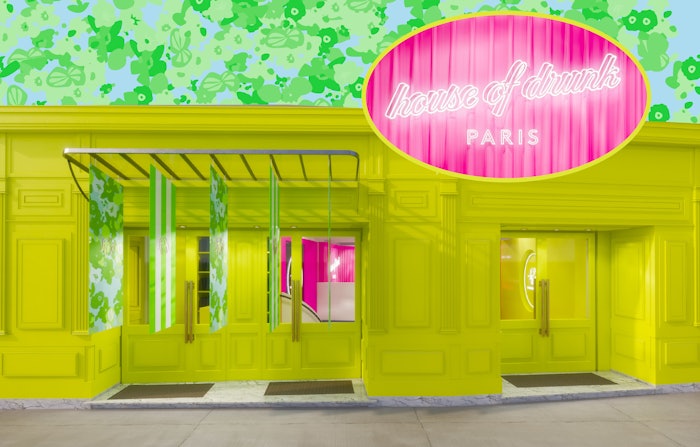 Drunk Elephant is opening its pop-up House of Drunk Paris October 15-16, 2022 in Rive Gauche. 
House of Drunk has previously been held in London, Singapore and New York. Paris will be the first House of Drunk since 2019, signaling a post-pandemic return. 
Installations include the Mixing Station, where guests can receive personalized smoothie consultations; the Ceramighty Tunnel for visitors to discover the recently launched Ceramighty AF Eye Balm and much more. Attendees can select their favorite charms from the Charm Bar and shop the full collection in partnership with Sephora France.
Each day, the first 30 visitors will receive exclusive Drunk Life swag that is currently not available in France.
Tiffany Masterson, brand founder and chief creative officer, said, "I'm so excited to bring the world of Drunk Elephant to consumers and fans in Paris. Inside the House of Drunk, guests will be able to experience our unique philosophy and participate in fun Drunk Elephant moments."
House of Drunk will be open Saturday, October 15 and Sunday, October 16, from 11 a.m. to 6 p.m. at Pavillon Rive Gauche, 6, rue Frédéric Sauton, 75005 Paris, France.