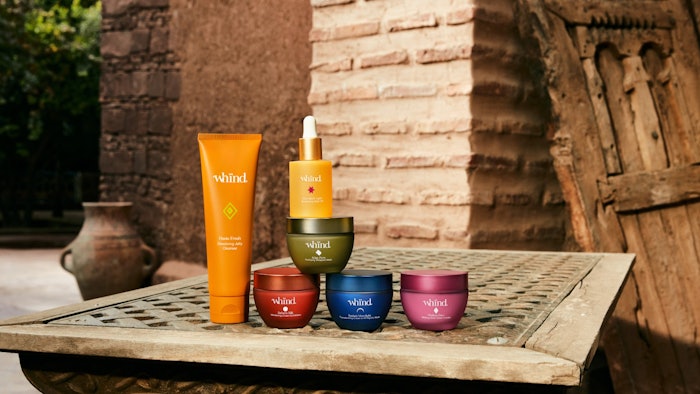 whind has made its debut in the United States, launching in 50 Bluemercury stores and online at Bluemercury.com.
SKUs (priced at $35-$85) include Marrakech Rich, Marrakech Light, Medina Dew, Kasbah Moonlight, Kasbah Stars, Oasis Bright, Oasis Fresh, Oasis Veil and Sahara Silk in stores, as well as Oasis Splash, Sahara Sunrise and Atlas Pure online.
Hind Sebti—formerly of L'Oréal and Procter & Gamble—founded the brand, which is said to be rooted in ancient practices and backed by modern science. 
Sebti said, "Our skin care is beloved for both its visibly glow-giving performance, and the sensorial, addictive experience it creates—an experience that our customers come to crave. In turn, this means our customers use the products more consistently, and see even better results. For us, Bluemercury is the perfect partner to introduce the brand to the wider market, and tell its unique story to an equally loyal, highly-demanding skin care community."
Tracy Kline, the head of merchandising at Bluemercury, said, "We are incredibly excited to launch whind exclusively at Bluemercury. The products are sensorial and transportive, while also backed by science with proven claims. As an authority in skin care, we are excited to bring whind's unique point of view and differentiated products to our portfolio."