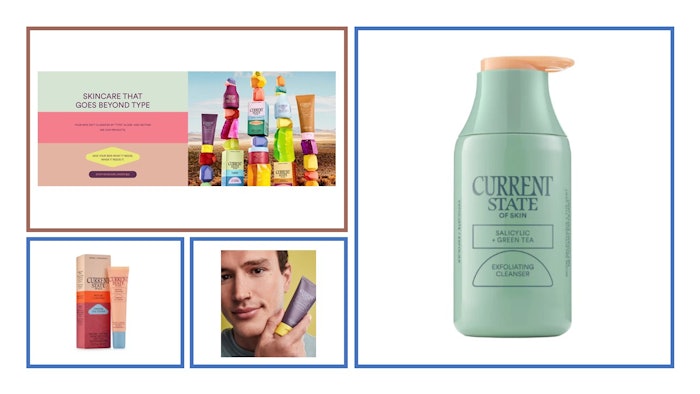 Current State is expanding into more than 2,000 Walmart stores nationwide, offering seven skin care products. Select products will be available online at Walmart.com.
The brand's formulas feature ingredients that work synergistically and fall under six Current Core "food groups" (exfoliation, vitamins, non-fragrant plant oils, antioxidants and plant extracts, cell communicating ingredients and skin-identical hydrators and strengtheners).
All ingredients used in their formulas are harm-free, non-toxic and clinically tested for safety.
Emily Parr, co-founder of Current State, said, "We are thrilled to be launching in Walmart to make Current State more accessible and to introduce our brand to a wide and diverse audience with the largest retailer in the world. This retailer provides an unmatched growth opportunity for our brand and we couldn't be prouder to collaborate with Walmart as we grow our community."