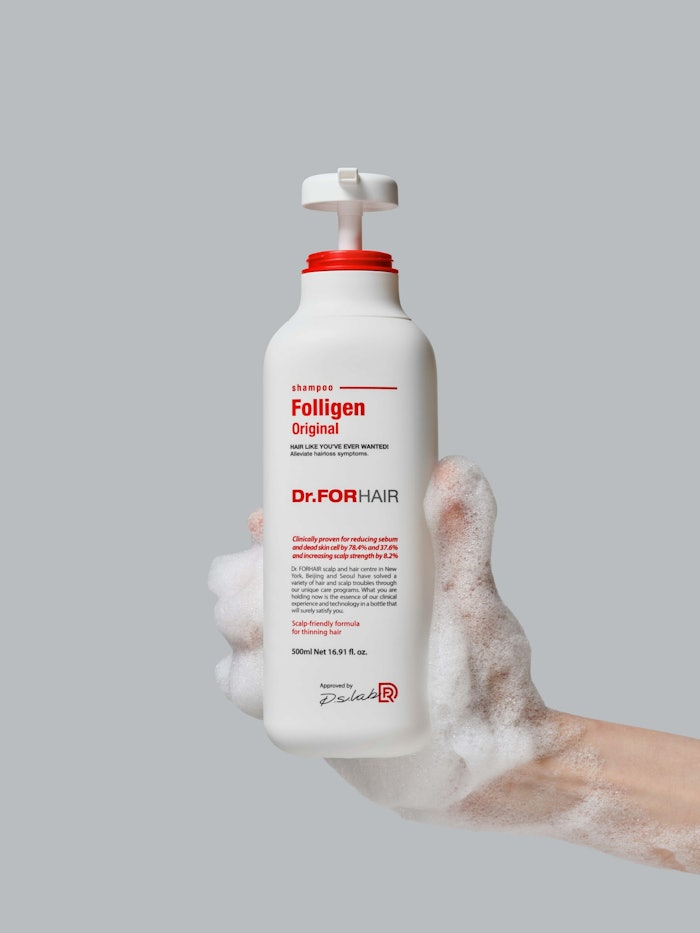 Dr.FORHAIR is launching its Folligen Original Shampoo across 50 Costco branches in the United States beginning October 1, 2023.
Folligen Original Shampoo, which was previously offered only online, will be largely available in branches located in Florida and New York, with the most availability in California. 
The clinically-proven hair loss shampoo has passed the Global Dermatology Research Institute's Dermatest, proving it to be safe in addition to being effective. 
The key ingredient, Folligen Complex, absorbs more easily into the scalp surface than other formulas as the particles are 2,500 times smaller, providing scalp solutions deep in the pores.
Phillip Kwon, vice president at Wyatt Corp, said, "Dr.FORHAIR is engaging in constant research and development to find effective and safe solutions for hair loss. This launch represents an expansion of our brand and product by way of listening to the demands of the American and worldwide market."