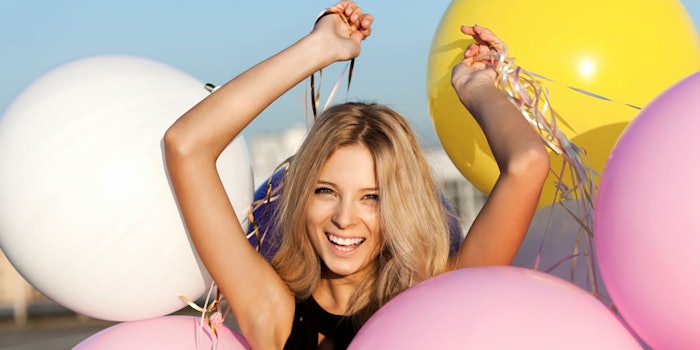 As online retailers (hello, Amazon) continue to change the way consumers shop for and purchase their products, brick-and-mortar retailers are recognizing the need for more compelling and engaging shopping experiences to keep shoppers coming through the doors. 
Donna Barson, senior consultant at Kline, explained, "Traditional department stores, in a quest to reverse declining sales and attract the younger generation of experimental consumers, are transitioning to become more competitive with e-commerce by employing more technology. However, it is specialty retailers that are at the forefront of the retailing changes, attracting consumers by developing more engaging formats and more personalized customer experience. The retailers on both sides are now adapting. Traditional retailers are utilizing more in-store technologies while once online-only exclusives, such as Glossier and KKW Beauty, are establishing pop-up or permanent brick-and-mortar retail stores, to have a better dialogue with customers."
The Kline Group recently published a report titled, "Beauty Retailing USA: Channel Analysis and Opportunities," which found...
The direct sales channel—including e-commerce, social selling brands and home shopping networks—saw sales increase by over 13%;
U.S. specialty stores—including cosmetics specialty and vertically-integrated brick-and-mortar—advanced at 9% in 2017;
The direct sales and specialty stores channels combined accounted for almost one-third of 2017's total beauty sales; and
The aforementioned channels also 

include the top four fastest and above-market average growth subchannels.
How Brands are Responding to the Demand for Experiential Retail
Beauty brands, including e.l.f., NYX, Aesop, Rituals, Deciem, Innisfree and Natura Brasil, have launched boutique locations, while digitally native brands, specifically Glossier, have utilized pop-up shops to learn about the meaningful experiences that resonate with target customers. These pop-ups also act as test locations for permanent stores, while introducing the brand to a new audience, according to Kline. 
Many retailers have started investing in tech firms to assist in their experiential retail approach. Macy's made not one but two investments, the first was the acquisition of Story and the other in a tech company that will aid in the expansion of its pop-up marketplace, "The Market at Macy's."

Likewise, Nordstrom announced two acquisitions in March 2018: BevyUp and MessageYe. The former reportedly allows shoppers to share information with each other and browse items together online, while the latter offers brands the opportunity to text their customers.