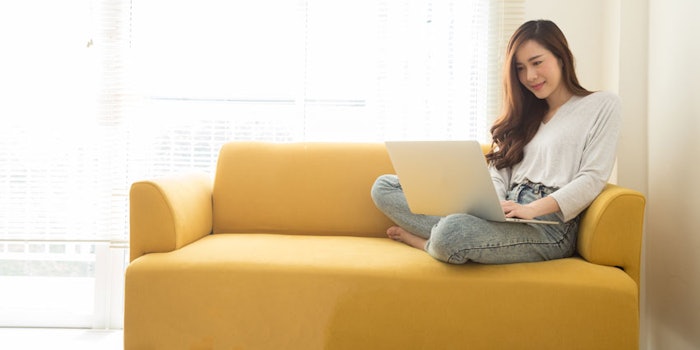 Consumer interest in beauty is still rising amid COVID-19, according to new Spate data.
Spate's report focused on COVID-19 beauty trends was released at the end of June 2020 and analyzes the online search volume from the week ending on May 31, 2020.
According to Spate, the following search terms gained popularity over the same period in 2019:
Candles
Cologne
Shampoo
Lip fillers
Vitamin C serum
The following search terms saw a decrease in popularity from 2019:
Hairstyle
Eyelash extension
Spray tan
The report stated, "Over the last few months, there have been drastic changes in consumer interest within each beauty category. For the first time, we are starting to see consistency. We have finally reached the new normal."
Skin Care
According to Spate, consumer interest in skin care continues to grow through lockdown. Body care products are beginning to take the lead, with strong demand for bathing, body scrub and foot care products.
Makeup
Makeup demand is beginning to catch up to 2019 figures. As consumers show continued interest for lip glosses, eyebrow products and face bronzers throughout lockdown, they are also turning their attention back to lip fillers and eye makeup, Spate stated.
Fragrance
The report found that the fragrance category is showing strong growth in demand compared to last year, but most of the demand is coming from home-related fragrance products such as candles, incense and diffusers.
For the full report, please visit space.nyc/beautytracker