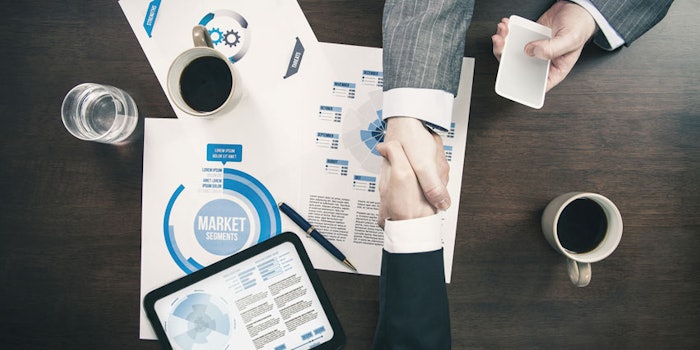 Elementis has announced its recent acquisition of SummitReheis for a value of $360 million. It is the intention that SummitReheis, a specialty chemical platform focused on the personal care, dental and pharmaceutical sectors, will become part of an enlarged personal care business within Elementis.
SummitReheis' antiperspirant actives business is the leading manufacturer of sale and active ingredients for antiperspirants and currently has relationships with companies across the Americas, Europe and Asia.
Growth for the $13 billion antiperspirant market is driven by increasing penetration in emerging markets and demand for premium and more efficient products in established regions.
Paul Waterman, CEO of Elementis stated, "At our recent Capital Markets Day presentation, we highlighted the growth prospects in personal care as a key opportunity for Elementis, driven by long term positive demographic trends and an increasingly sophisticated consumer. Our leading position with proprietary hectorite and Rheoluxe rheology modifiers will be augmented by SummitReheis' complementary position in specialty additives for antiperspirants, pharmaceuticals and dental products. The Group is well positioned to capitalize on this acquisition through the enhanced geographic footprint and strong customer relationships that it brings. Together with our existing business, the acquisition of SummitReheis is transformative for our personal care business, creating a substantial, high return platform that will help accelerate our Reignite Growth strategy."