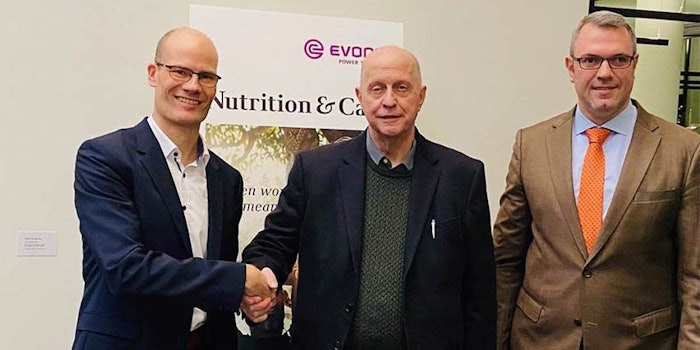 In a transaction that will be completed by the end of January, Evonik Industries has concluded a purchase agreement to acquire U.S.-based phytochemical company Wilshire Technologies Inc.
Headquartered in Princeton, New Jersey, Wilshire Technologies supplies phytochemicals and derivatives to the global cosmetic and pharmaceutical industries. The new home for the cosmetics part of Wilshire's product portfolio will be in Evonik's Care Solutions business line.
Wilshire Technologies has developed a strong technology which obtains products based on renewable and non-animal-origin sources. The company's broad portfolio provides cosmetic and pharma activities that come from natural and renewable sources.
Using more sustainable and renewable sources for cosmetic ingredients has become an extremely important criteria and this acquisition marks a substantial addition to Evonik's sustainable cosmetic active ingredients portfolio. Evonik's Care Solutions business will be able to expand its product range into phytochemicals–such as plant derived cholesterol–as a replacement for animal originated ingredients in cosmetic active ingredients.
With the acquisition of Wilshire Technologies and its products for the cosmetics, pharmaceutical and food ingredients markets, Evonik is strengthening its focus on its health and care growth engine, established to meet the increasing demands from customers towards the global trend of more bio-based and sustainable products.
"With Wilshire's unique products which replace animal origin ingredients and intermediates, we are moving another step forward with our development of a more diverse portfolio of sustainable active ingredients," said Tammo Boinowitz, Ph.D., head of Evonik's Care Solutions business line. "This latest acquisition allows us to continue our efforts in fortifying the flexibility of our products and technology platforms, while providing our customers with the bio-based products their markets demand."
"We are looking forward to expanding the presence of our products across these global industries," said Joe San Filippo, CEO and founder of Wilshire Technologies Inc.