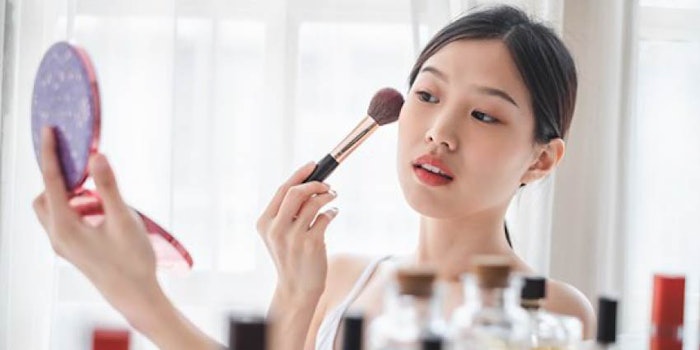 Photo courtesy Azelis' Facebook page (@Azelis)
Azelis has announced it has signed an agreement to acquire 100% shares of CosBond, a Chinese specialty chemicals and food ingredients distributor. Headquartered in Hong Kong, the company has offices and warehouses in Hong Kong, Shanghai, Guangzhou and Beijing.
Previously: Azelis x Merck Agreement for Vietnam
CosBond represents over 30 renowned global principals, predominantly in the personal care industry, followed by flavor and fragrance, food and nutrition, and fine chemistry.
Previously: Azelis Hires Sales Director to Grow Personal Care in Mexico

Highlights
The acquisition of CosBond will enhance the position of Azelis in the Chinese personal care market and will further increase its customer intimacy with global and regional market leaders.
With the rapidly increasing middle class population and a fast-growing personal care industry, China is a strategic market for Azelis.
The transaction, consistent with Azelis' corporate strategy of complementing organic growth with strategic acquisitions, is expected to be completed within the next three months.
Established in 2008, CosBond has built a strong market position in the personal care market over the years. The company works with blue chip principals and has an excellent customer base.
It serves more than 500 customers, ranging from major multinationals to smaller local producers, all seeking specialty products that bring added value to their brand. The employees of CosBond will become part of the Azelis team.
With 15 personal care application labs across the world, out of which seven in Asia Pacific, Azelis' focus and dedication clearly lies in being an innovative service provider to its customers and principals. This vision of creating innovation through formulation has brought Azelis great recognition of the market.
The acquisition of CosBond illustrates the support provided by EQT since the initial acquisition of Azelis. EQT is confident that the expanded range of services and global reach provided by this acquisition will continue to bring benefits to customers and principles of the combined group.
Azelis would like to take this occasion to honor the late Herman Kwong, one of the founders of CosBond, who sadly and unexpectedly passed away on July 9, 2019.
"Azelis China has enjoyed a steady growth since its inception in 2013 and has grown to become one of the main international players in the Chinese distribution industry," Laurent Nataf, CEO and president, Azelis Asia Pacific, said. "We have a strong presence in the food and nutrition market, and we have been growing over past years in serving the personal care, home care, agro and coatings industries. We run five application laboratories in Shanghai, including one for personal care which has had noteworthy achievements; it has won no less than 11 innovation awards in the last five years, all given by independent industry bodies. We are very excited to be able to now extend this vast technical knowledge to CosBond's principals and customers."
"We have had a very strong commercial presence on the market and have built a significant customer base, but the strong formulation and application support that Azelis can offer will bring a lot of added value in our offering to the market,"Jerome Cheung, strategic director, at CosBond, said. "We will also benefit from Azelis' strong international infrastructure and access to additional customers and suppliers, as well as an increased focus on corporate social responsibility, something which is key in serving the personal care industry. We are also excited about the wider geographic reach we will be having. In short, we see many growth synergies and we are confident that we are entering a thriving new chapter in the history of our company."
"China has a large and fast-growing personal care market, so now is the right moment to enhance our service offering," Jackson Chu, managing director Azelis China, said. "The combination of CosBond's extended customer base, our joint good market knowledge and strong technical and formulation capabilities of Azelis' Personal Care team will result in a more comprehensive specialty offering in China. In addition, we are confident this acquisition will bring ample cross-selling opportunities as well as prospects to expand the business with our existing long-standing and trusted partners."