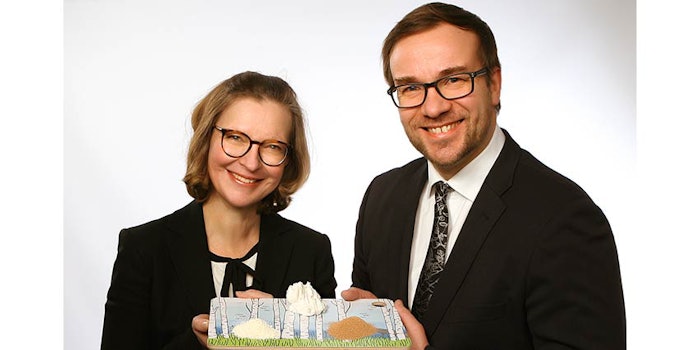 Innomost, a producer of ethical cosmetic raw materials from side streams of arctic birch, has appointed Maria Svinhufvud as its sales director and a board member.
Svinhufvud brings with her over 20 years of experience from the cosmetics industry, where she has held different positions within innovation and business development.
Before joining Innomost she worked for Finnish company Berner Ltd. leading the department for R&D, sourcing and quality management. She was also a member of the company management team.
She holds master of science degrees in chemical engineering (Aalto University) and business (Hanken School of Economics).
As Innomost's new sales director, Svinhufvud is excited about the opportunity to use her knowledge to make an impact for a sustainable world.
"We see a great national and global interest towards raw material produced from side streams of the arctic birch," Innomost CEO Sami Selkälä, Ph.D., said. "We are growing both in Finland and abroad and the first products including our ingredients have already been launched. With our new recruitment, we can bring our customer focus to the next level. [Svinhufvud's] extensive experience within cosmetics gives us a strong understanding of insight based customer needs and preferences."
"Innomost has an impressive knowledge of sustainable chemistry," Svinhufvud said. "This in combination with my versatile experience from the cosmetics industry, deep understanding of the customer needs and a genuine desire to develop sustainable solutions provide an excellent basis to help customers in various industries reach their green goals."
Svinhufvud continued, "This is my dream job. I can redefine the use of the Finnish green gold, help customers and develop our business to an international success story. We have endless possibilities for the future."