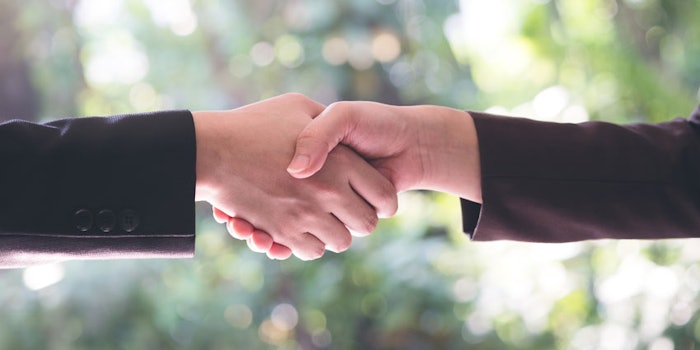 Croda International has announced it will acquire Alban Muller.
With an annual revenue of €18 million (~US $21.7 million) for the year ending June 30, 2020, Alban Muller is a leader in the creation and supply of natural and botanical ingredients for the global beauty industry. This acquisition will expand Croda's portfolio of sustainable active ingredients for personal care.
Established in France in 1978 and now employing 90 people, Alban Muller is renowned for its eco-responsible approach to developing botanical extracts, natural formulation ingredients and natural organic cosmetics. With a focus on locally sourced raw materials, Croda notes the company is an excellent fit for Croda's Beauty Actives business, principally comprising Sederma and Crodarom, also based in France. The acquisition reportedly provides Croda with access to some of the most innovative technology in the botanicals market, including Zeodration, a low-energy drying technology that preserves the most sensitive of active ingredients.
See related: Alban Muller International's Organic Green Tea Extract
With Alban Muller recognized as a sustainability leader in the market, the acquisition further enhances Croda's significant portfolio of ingredients created from bio-based raw materials. This is in line with its commitment to be the most sustainable supplier of innovative ingredients. Furthermore, the arrangement will give Croda's customers access to high-tech natural active ingredients while enhancing Alban Muller's future growth through access to Croda's international sales network and formulation expertise.
Maarten Heybroek, President of Croda's new consumer care sector, said, "We have admired Alban Muller's sustainability focus and extensive know-how for many years and are delighted to welcome the team to the Croda family. The acquisition of Alban Muller enhances Croda's position as a world leader in natural and botanical actives, helping us meet the increasing demand from customers looking for ingredients of natural origin to improve the sustainability profile of their products."
See related: Croda Commits to SBTs to Reduce Greenhouse Gas Emissions
Alban Muller, himself, added "I am pleased to pass on the baton to Croda to further expand the eco responsible approach I have advocated for so many years. Croda is the ideal partner to increase the growth of natural products, enhancing our expertise and giving us access to new markets. I am sure the combination will drive future developments in natural ingredients that will be very beneficial for consumers."
The transaction is subject to customary pre-closing conditions and is expected to close by the end of Q1 2021.