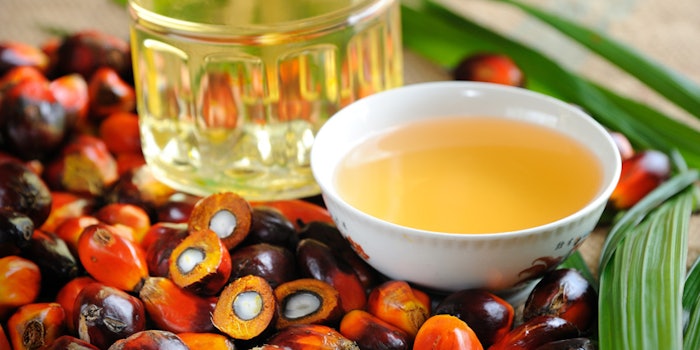 BASF announced it has achieved its commitment to procure palm (kernel) oils exclusively from certified RSPO sources by 2020.
Related: BASF Increases Price of Compounds and Product Lines in North America
In 2020, BASF purchased 227,213 metric tons of certified sustainable palm (kernel) oil, representing 100% of BASF's total volume as RSPO certified. As such, compared with conventional sourcing, BASF avoided more than 300,000 metric tons of CO2 emissions in 2020.
BASF also made further progress in developing transparent supply chains, as it was able to trace almost 95% of its global palm footprint, totaling 441,107 metric tons, back to oil mill levels.
The company reports it will now fully focus on the other part of its 2015 commitment: to also include the commitment of certified sourcing to those significant intermediates that are based on palm oil and palm kernel oil by 2025; e.g., fatty alcohols and fatty acids.