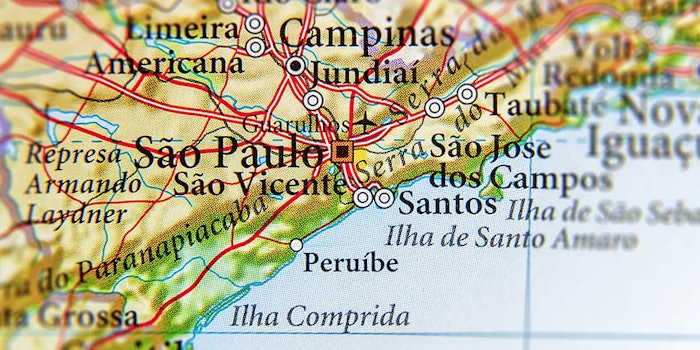 Croda do Brasil, part of Croda International Plc., has opened an Innovation and Customer Experience Centre and Specialty Polymer Plant at its Campinas, São Paulo, Brazil manufacturing site.
They are the final investments as part of the site's five-year improvement plan. Since 2013, Croda do Brasil has opened several facilities and a new distribution center, improving the speed and logistics of distribution up to 50%. Other investments include a reservoir and storage area for process automation and improved safety; and an effluent treatment station, enabling 75% of water used at the facility to be re-used on site.
The Specialty Polymer Plant will increase the site's capacity by more than 20%, allowing the production of a range of polymeric surfactants that can be used across Croda's market segment. These include Atlox 4913, a high performance aqueous polymeric dispersant sold to agrochemical companies throughout Latin America for formulation.
Related: Croda Expands to Meet Rising Brazil Demand
"Aligned with our Crop Care global strategy, this investment enables us to be more agile and responsive to our customers, which in turn will ensure sustainable business growth in the region," said crop care sales development manager, Latin America Fernando Vinagre.
The Innovation and Customer Experience Centre will help the company meet growing customer demand in Brazil and throughout the region, enabling Croda to work more closely with them to develop products for their specific needs. The facility has further enhanced the personal care, health care, crop care and synthesis laboratory capabilities, including two new analysis laboratories.
The investment also expands the company's research and development in the region to include its performance technologies sector as well as the coatings & polymers, polymer additives, home care & water, and lubricants divisions.
Said Marco Carmini, managing director, Latin America: "Our strategy for the next few years focuses on maximizing these strategic investments to ensure we promote sales growth in Brazil and in the wider Latin America region, as well as to strengthen our innovation in South America and increase export to other regions."