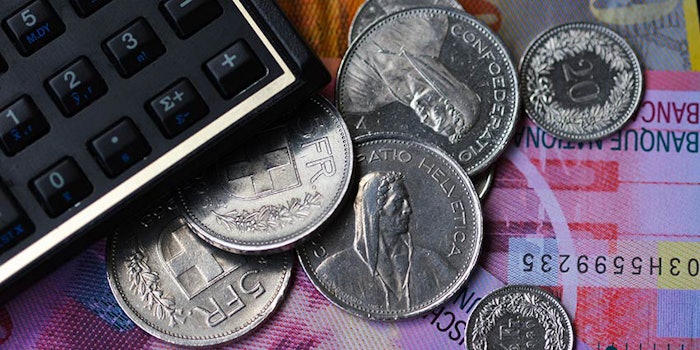 Clariant increased sales, profitability and operating cash flow in 2018, according to the company's published Q4 and FY 2018 financial results.
Full Year Sales: CHF 6.623 billion, up 5% in local currency
Q4 Sales: CHF 1.629 billion, up 3% in local currency
"In 2018, Clariant achieved good sales and profit growth and significantly improved operating cash flow despite an increasingly challenging environment," CEO Ernesto Occhiello. "Going forward, we will continue to identify and address the next challenges and future demands within our respective businesses and those of our customers. This, coupled with best customer experience and fast, reliable customer fulfillment will trigger above-market growth, higher profitability and stronger cash generation."
Care Chemicals: A Closer Look
Like catalysis and natural resources, care chemicals reported strong expansion. Sales for the segment rose 7% in local currency (to CHF 1.665 billion). Consumer care delivered high single-digit sales growth, with all three business lines—personal care, home care and crop solutions—making positive contributions.
Most regions achieved good sales growth in local currency—North America and Asia in the double-digits, Latin America and Europe in the single-digits. Sales in the smallest region, the Middle East & Africa, reflected negative growth.
For Q4, care chemicals reported sales of CHF 396 billion, a 1% increase in local currency. Consumer care businesses supported sales development, while industrial applications had a slightly negative growth.
Related: Clariant Announces Q3, First Nine Months 2018 Sales