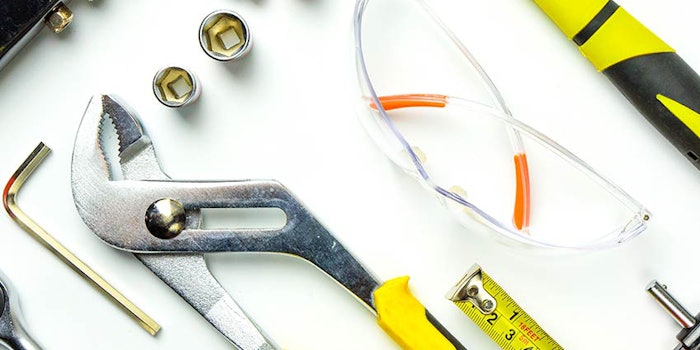 Private label cosmetics manufacturer Mana Products is eyeing an expansion to its Hunters Point facility.
The company currently operates out of two facility's in Queens, New York's Long Island City neighborhood—Hunters Point (27-11 49th Ave.) and 32-02 Queens Blvd.—and is proposing to centralize its operations via the expansion and de-occupying its Queens Boulevard site, according to a LICPost.com.
The expansion would bring the company's existing three-story, 214,000 square foot facility on 49th Avenue to 322,000 square feet. This would be achieved via the addition of a built out "wedge" cantilevered over the building (covering only a small part of the existing building).
"Mana Products, however, is unable to carry out its project due to an obscure land use law, and is consequently moving in part through the city's land use review process, seeking an amendment to the rule," notes the publication.
The company currently occupies only the top half of the eight-story Queens Boulevard building in which it resides; it houses research and development, formula storage, product development, art/creative and administration. The materials produced at that site are transported to the Hunters Point facility, where they are assembled, packaged and warehoused before being shipped to clients.
By expanding, the company hopes to consolidate business, boosting production output and increasing its workforce by 25% in the five years after the buildout.
While "the Hunters Point building would be allowed to expand to the desired size as-of-right under an existing zoning provision that covers buildings in manufacturing zones constructed before 1961," the facility at 49th Avenue was built in 1965.  
"The whole idea of the text change is to let us expand, consolidate—something that we can't do because we were built four years too late," said Jay Segal of Greenberg Traurig, who is representing Mana Products in the application, at an October land use meeting.
"We want to remain in Long Island City," Mana Products vice president of finance Larry Weinstock said at that same meeting. "We also want to remain competitive."