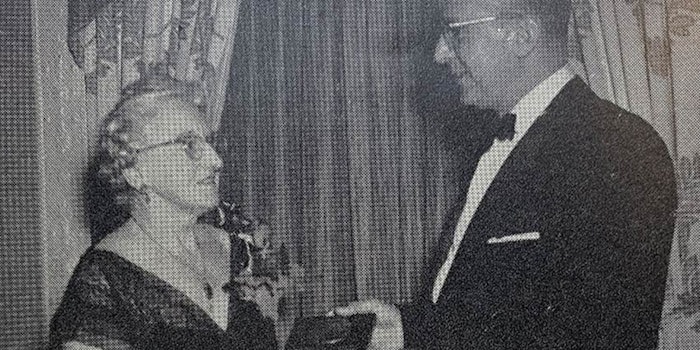 The Society of Cosmetic Chemists (SCC) has announced the creation of its first ever award honoring women in the cosmetic sciences.
The Florence Wall Women in Cosmetic Chemistry Award recognizes women's scientific and leadership contributions to the cosmetics and personal care industry.
Wall, the first-ever female recipient of the SCC's Maison G. deNavarre Award in 1956, was a known authority on hair dyeing. Along with establishing the first post-graduate school for hair coloring specialists in the 1920s, she was inducted into the Cosmetology Hall of Fame in 1965.
Related: SCC Calls for Papers for 73rd Annual Meeting
"Florence Wall was a trailblazer for women in the field of cosmetic sciences at a time when men dominated the industry," said Erica O'Grady, executive director and CEO of the SCC. "During her lifetime, Florence published 5 books and more than 300 articles in the field and was a critical voice in drafting the 'Federal Food, Drug and Cosmetics Act of 1938,' the first Congressional act to impact the safety of cosmetics."
The award is sponsored by woman-founded skin care brand Rodan + Fields, and will be presented at the Society of Cosmetic Chemists' 73rd Annual Scientific Meeting & Technology Showcase, to be held December 17-18, 2019 at the Sheraton New York Times Square.
"Women like Florence Wall paved the way for us in the cosmetic sciences," said Kelly Dobos, SCC president and cosmetics technical manager for Americas, Sun Chemical Corporation. "I am pleased that the board approved creation of this award to honor scientists like Florence who have contributed so much to our industry."
To learn more about the award, visit http://www.scconline.org/scc-awards/florenceaward.